Wellington Canvas Printing
Have you got an awesome photo that you want to be turned into a masterpiece? Is a friend or families birthday coming up, and you want to give a personal gift? Is your workplace boring and grim, and needs some colour and life put into it?
By teaming up with a leading canvas printer, we are able to offer very affordable canvas prints. If you don't already have the photo you wish to get printed make sure you contact us as I love going out and shooting interesting things. If there's something specific you want a canvas of get in touch. Don't be scared – I won't bite.
If you're wanting to get the family together to update the outdated portrait above the fireplace, get in touch and I can arrange a time to come to you and do it.
We can do amazing deals of bulk orders if you're wanting to fit out an office with some stunning artwork or wanting to knock a big chunk off your Christmas gift buying list. Get in touch if you want to talk numbers and bulk order discounts.

Order Now
Click here to launch our order form.
Canvas Printing Prices
As well as all the sizes below we are also able to do any custom size you want. If you have a square photo, or a panoramic photo these can look great printed on canvas. Please contact us with your custom sizes for a quote (it is done on area size, so use the prices below as a rough idea on price)
Standard Sizes
Light Canvas (100gsm)
Heavy Canvas (240gsm)
6 x 8  – 150 x 200mm
$   40
$   47
8 x 12  – 200 x 300mm
$   65
$   70
12 x 18 – 300 x 450mm
$   75
$   95
16 x 24 – 400 x 610mm
$   90
$   115
24 x 36 – 610 x 915mm
$   130
$  190
A4 – 297 x 210mm
$   65
$   70
A3 – 420 x 297mm
$   75
$   95
A2 – 594 x 420mm
$   90
$   115
A1 – 841 x 594mm
$   120
$   175
A0 – 1189 x 841mm
$   185
$   290
Orders over $50 include delivery anywhere in New Zealand
If you would like to pick-up from our studio 50% deposit required at time of order and the remaining 50% on pickup.
If you want it couriered to you payment is due in full at time of ordering.
Please expect 5-7 working days for delivery. If you need sooner we have a rush-option for an additional $20 which has the canvas delivered within 2 working days.
What's the difference between Light Canvas & Heavy?
90% of the canvases we do are the 'light' canvas. We usually recommend Heavy if the canvas will be viewed up close. It's a finer canvas material used, so up-close the print finish is better quality. If your canvas has small text, we would also suggest the heavy canvas. But for all other uses the light canvas looks amazing!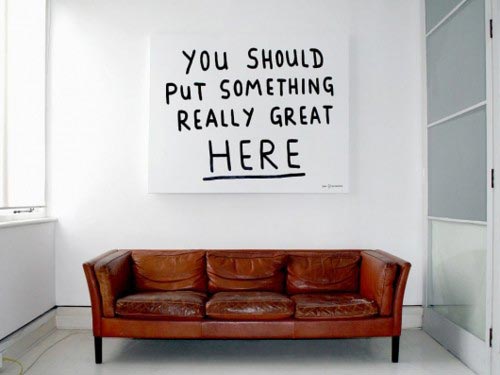 Stay in the know!
Stay up to date with everything weird & wonderful that we get up to! We wont spam you or send you anything unless we think it's really kickarse!
---
I'd love to hear from you.