---
Wellington Livestreaming Video
Getting together in one physical space is challenging at the moment, and while there are times in this COVID journey that we can come together, often there are times when not everyone can, for a range of reasons.
Partnering with a professional livestream operator enables you to focus on the event itself, and not to get worried or stressed about the technology and operating of a successful live stream. Whether it's a wedding, funeral, or corporate function – we can look after you.
We are able to operate in Level 3 with social distancing, and because our entire setup is portable and battery operated we can also broadcast from anywhere.
When this took a turn in 2020 and lockdown was inevitable, we invested heavily in brand new equipment to ensure we were up to the job.
If you have an upcoming event that you'd like to consider live-streaming, or even having us lined up as a backup if a last minute alert level forces you to pivot to an online event, please get in touch.
Live Stream Features
Fully portable battery operated setup
Full HD cameras
Wireless microphones, or can hook into existing audio system
Can use your presentation to embed into live stream
On screen graphics (such as title cards, logos etc)
Hard wired ethernet, wifi, or 4G connection options
Professional operator to switch between cameras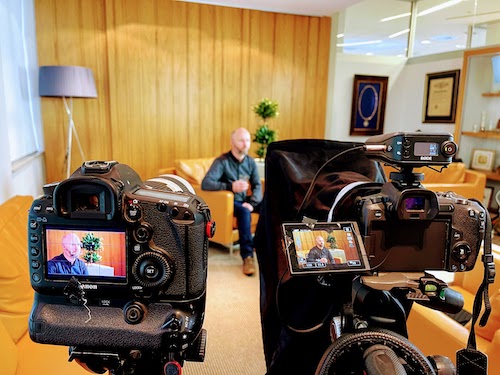 Get a quick quote!
Fill out the form below, and a quote will be sent to you shortly.