Arrived in Sydney with no drama. A quick run through security and we were in the departure lounge to get back on the same plane. First leg to Sydney was short (3hrs) but the next leg through to Dubai was 13hrs, which went remarkably fast. Also meant when we came to leave Dubai only had 7 more hours till we were in London, which I personally thought was a bit better than the 50/50 split going via Hong Kong or Los Angeles.
Was my first experience with Emirates, and first time flying on the Airbus A380. For those not up to geeky plane talk, they're the new giant double decker planes.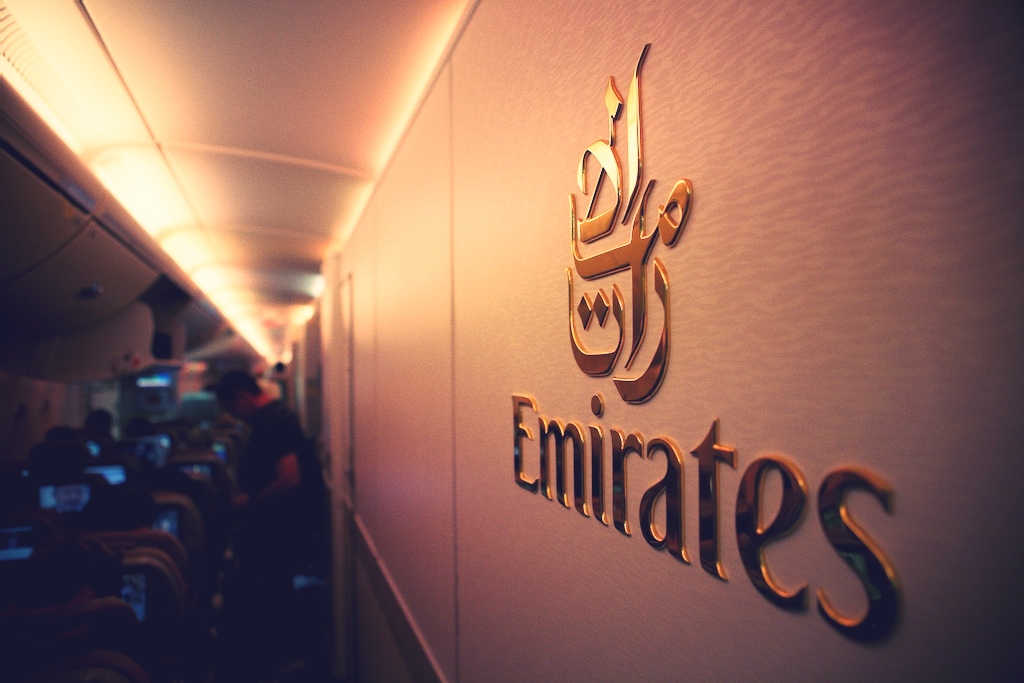 Here's the cabin of the A380, all lit up with the entertainment screens. Note the awesome twinkling stars on the roof!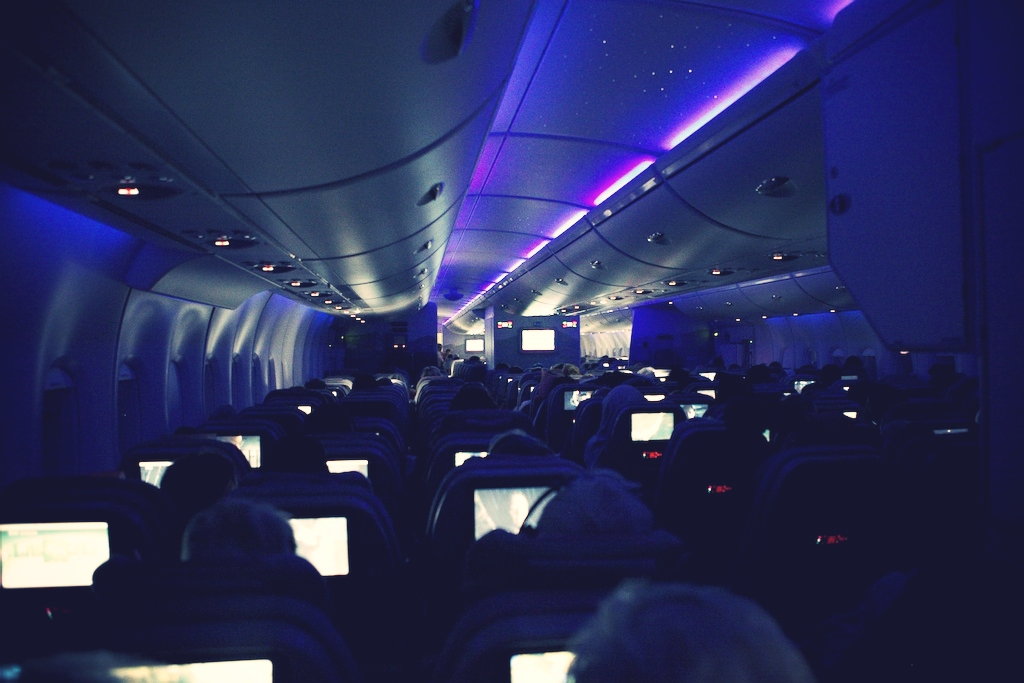 There are heaps of new movies, tv series, music cds and podcasts to listen to. After the 30ish hour trip here, there is still things on there I ran out of time to watch!
Here's us watching the new Muppets movie.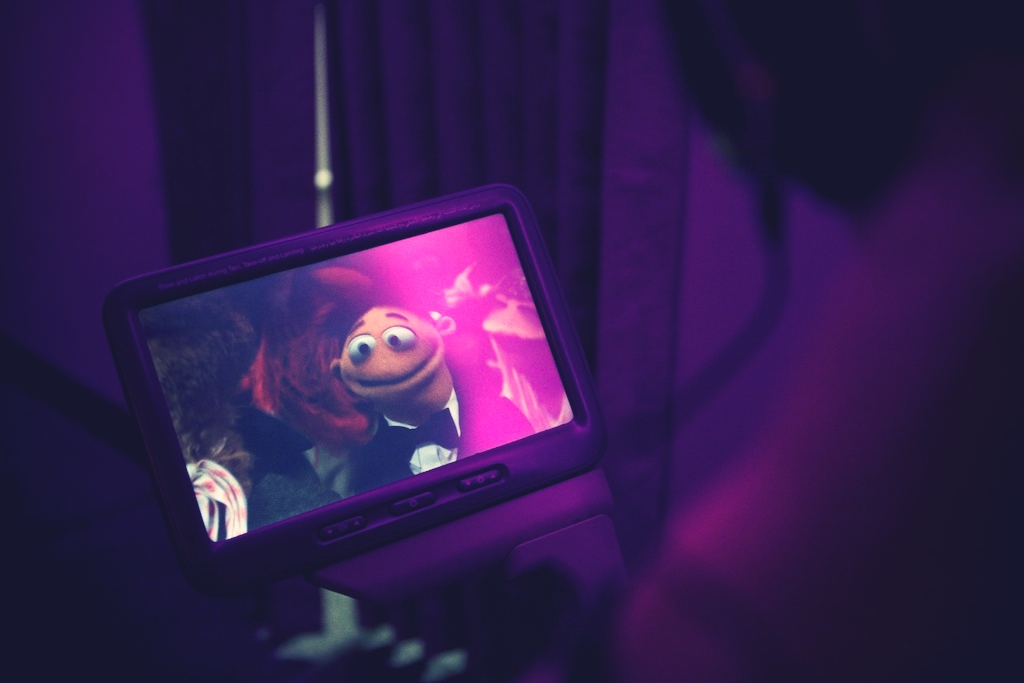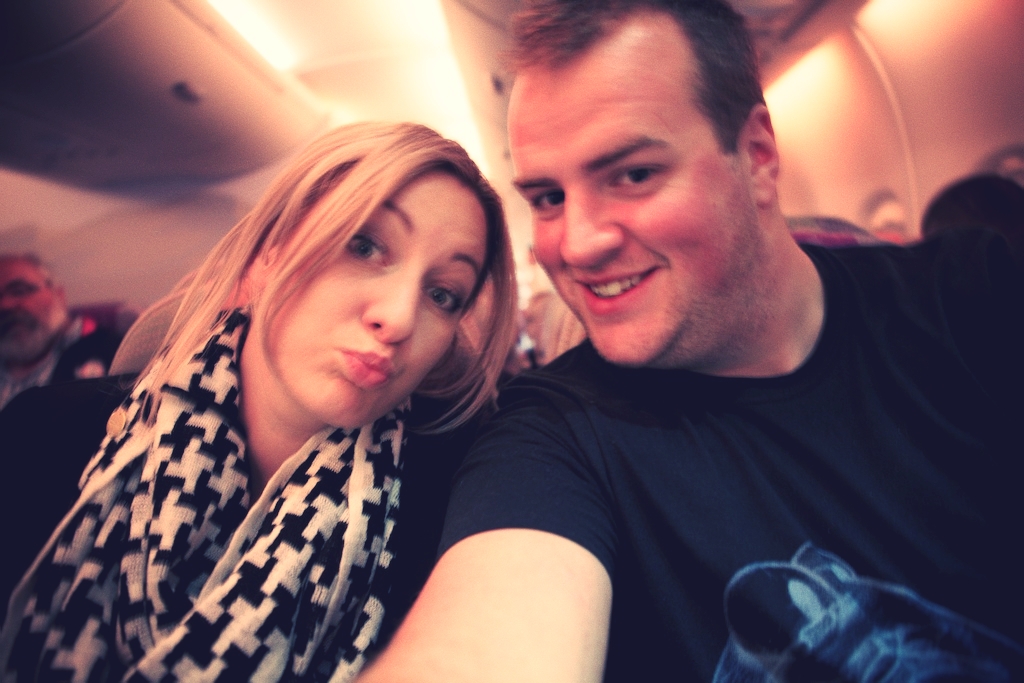 Was very impressed with the plane on the whole, as well as the service from Emirates. We were lucky enough to get exit aisle seats the whole way through to London (being 6″4′ helped my case). But by the end we were unsure whether we preferred it or not, so here's my thoughts on exit aisle seats:
Pros
Heaps more leg room
Can get up and move around without disturbing the person seated next to you.
On the A380 there were only two seats on the row so had no one next to you (777 was three seats)
Don't have people in front reclining their chair into your face
Pull out TV screen which was a bit nifty, and only the exit aisle seats had it. But… see below.
Cons
Having the pull out screens meant you have to lock them away during take off & landing, which is about 40mins in total you can't watch any of the 1,500 movies/tv programs.
All the Emirates planes are fitted with cameras which you can watch in real time, the best bits are take off and landing, so you miss out on these as your screen has to be locked away.
The viewing height of the screen is quite low, rather than being up high at eye level on the back of the seat in front, its down around your knees which can hurt you neck after 20hrs.
The tray table comes out of the arm rest, which isn't too bad but does mean that the arms don't fold up and allow you to get a bit closer to the person next to you (not a problem if travelling alone haha)
But the biggest con for me personally was the location of the remote for the entertainment system. It's stored in the side of the arm, right next to your leg. If you're on the larger side of life, like myself, the constant leg rubbing on the keys gets very annoying as the slightest touch brings up the on-screen display and settings. Surely wouldn't be hard to add something to the remotes that disabled the buttons when it was stored in the arm rest?
So as I said, we're still unsure if the exit aisle seats are better? The extra leg room and space is very awesome, but the few things above are worth considering if you decide to opt for an exit aisle seat in the future.
Here's a quick shot of the live cameras as we passed over Europe. It's like a real time version of Google Earth!
Here's the sun rising as we were about to descend into Dubai.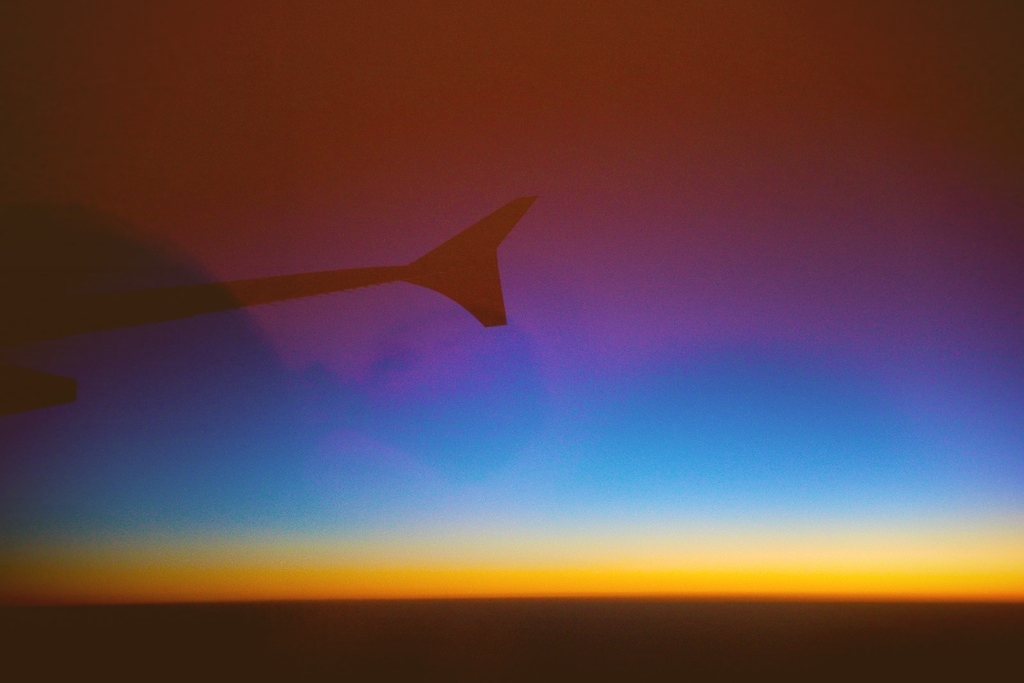 The worst thing about the 777 planes is that you have to walk through business class to get to economy, which really makes you wish you'd forked out the extra coin to have such luxury. One can only wonder what the first class looks like when this is the plush business class. Now to think of an angle to get free upgrades on the way home… (thinking cap on!)
So we arrived in Dubai, and what an amazing airport! The A380's have their own terminal, which is part of Emirates own terminal. Took us 2 hours to walk around all the duty free shops. Compared to Auckland & Sydney duty-free alcohol was much cheaper. Bought a bottle of Veuve for NZD$55 (usually $90-ish in NZ, $65 on a super duper sale)!
This 15L bottle of Moet was only NZD$3,000 – which isn't that much when you consider it's 15 litres!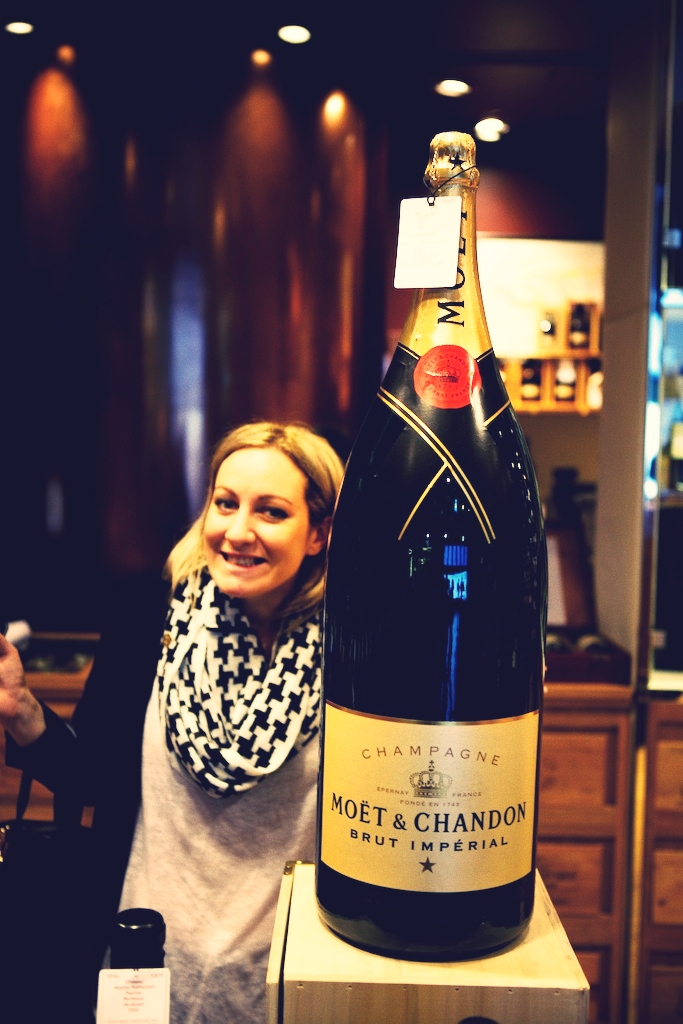 Was also this styley Veuve Alligator magnum, which has actual alligator skin for the label. Apparently if you buy a bottle, and send them the skin afterwards they will turn it into a wallet for you. Well worth the NZD$2,000 price tag then right?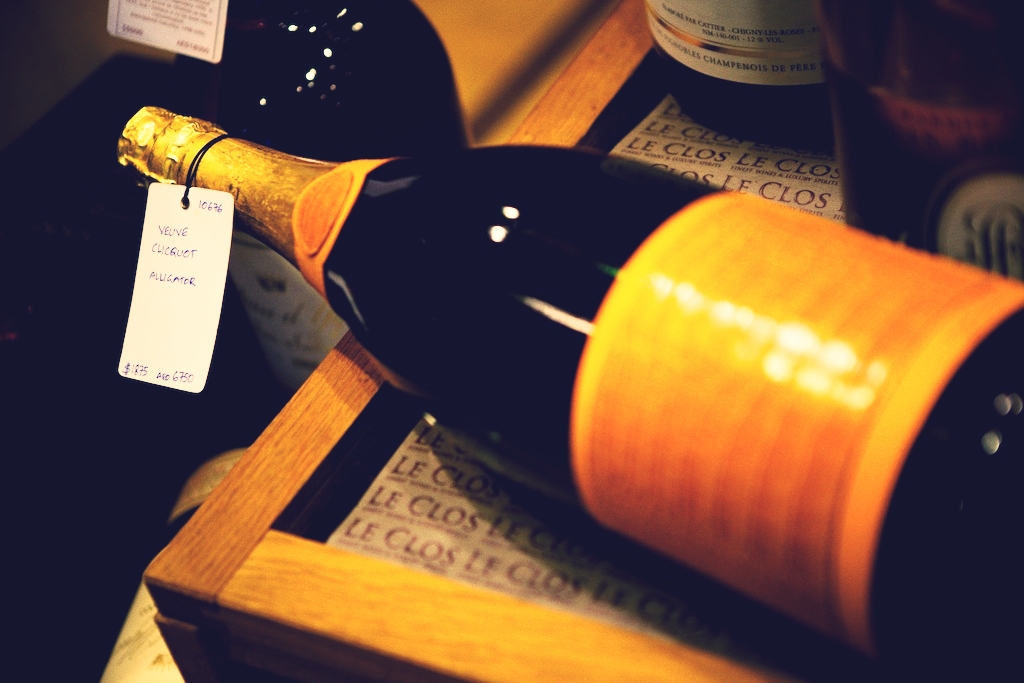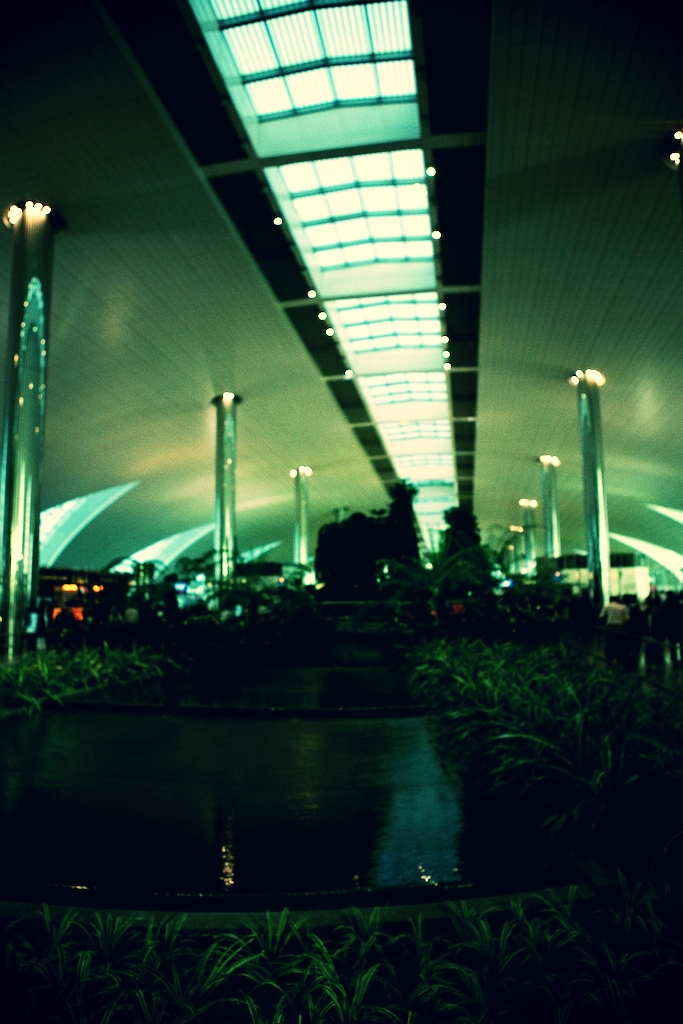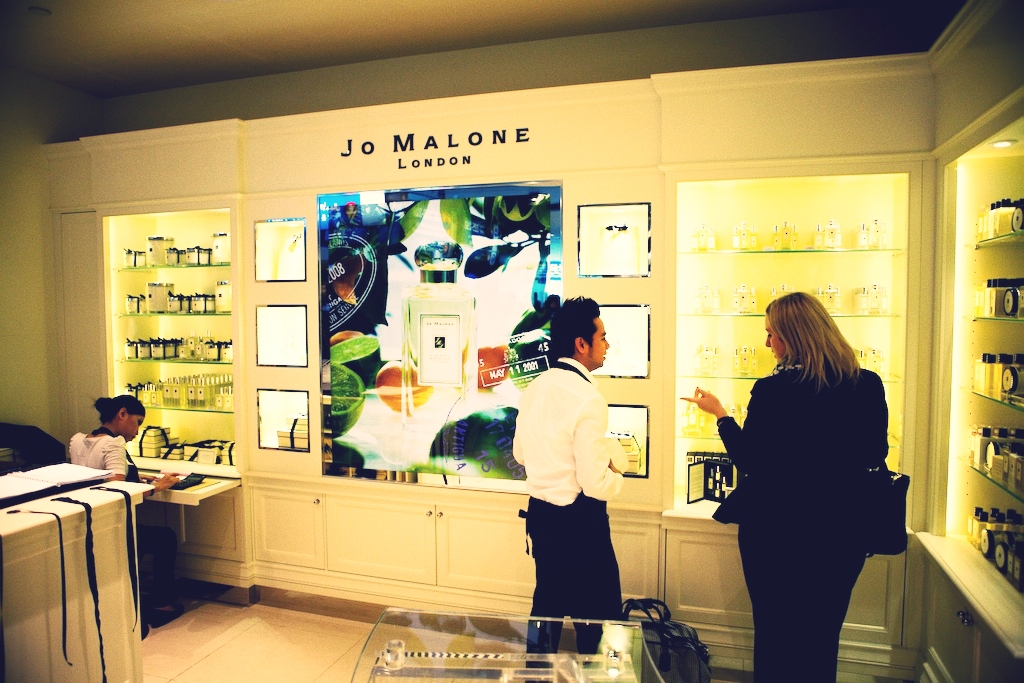 From waterfalls, and water features, to shop after shop of duty free goodies, Dubai airport was very fun to kill four hours in. If you have a stopover of 4 hours or more, Emirates provide you with free food vouchers (if you ask). If you have a stop over of 8 hours or more, they give you a free hotel room (again, only if you ask).
We loved the airport so much (and the fly over using the cameras under the plane) that we're going to try and change our return flights to include a night in Dubai. Seems a waste going there and not exploring it a little bit.
Here's the ride we hitched from Dubai to London this morning.
After arriving in London we caught the train to Paddington Station before catching the tube to my cousins house in Elephant & Castle (that reminds me – I still need to find out where this place gets its name!). Jet lag hasn't been too bad – tried these new pills that a lady in Auckland was raving about, and they seem to have taken the edge off it. Having said that, I'm still bloody tired, so we've hit a wall and about to crash before the next three days seeing all the sights that London has to offer.
Here's Emma as we walked through Paddington Station.
So that's the next update done! Just realised the timing is going to work great, as I plan on doing these updates at nighttime every couple of days, which will mean they'll be done in the morning NZ time. So cancel that newspaper subscription and make this your new read with your morning coffee!
READ THE REST OF MY EUROPE BLOGS HERE