Well we are more than over our jetlag now, but these super long days are bloody tiring! Today was no different, as I write this it's 11:28pm, we've just got home after we left at 9am this morning.
Nothing like a good hardy breakfast to get you through the day, we noticed this nice looking place outside Waterloo station yesterday. NZD$15-ish for a full english breakfast with tea or coffee. Can't go wrong with that! The restaurant is underneath the rail bridge, and fittingly called Arch.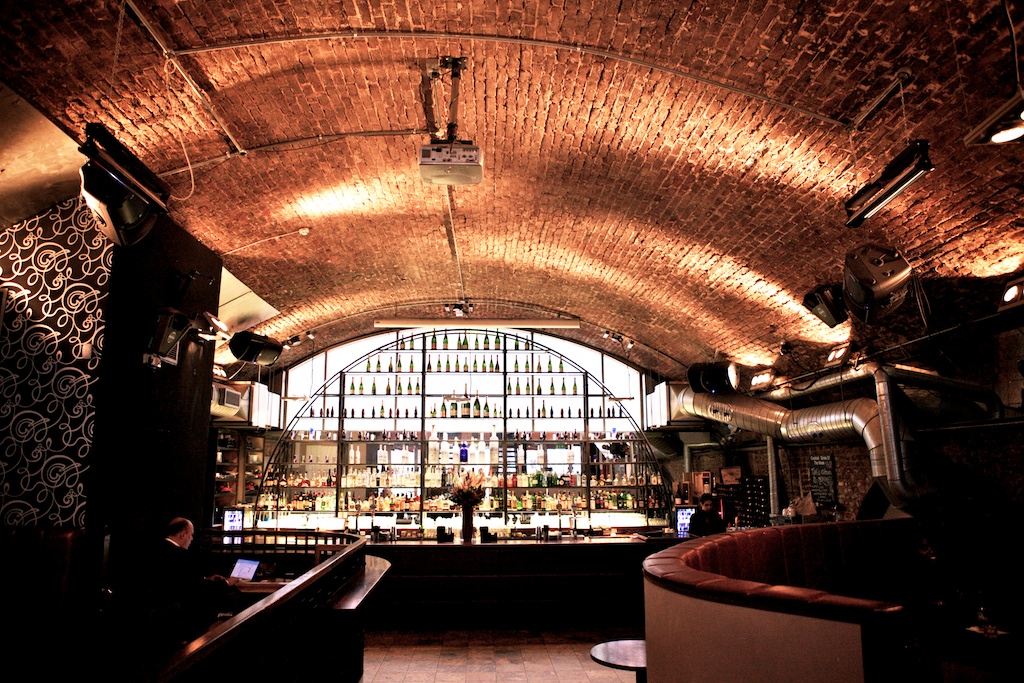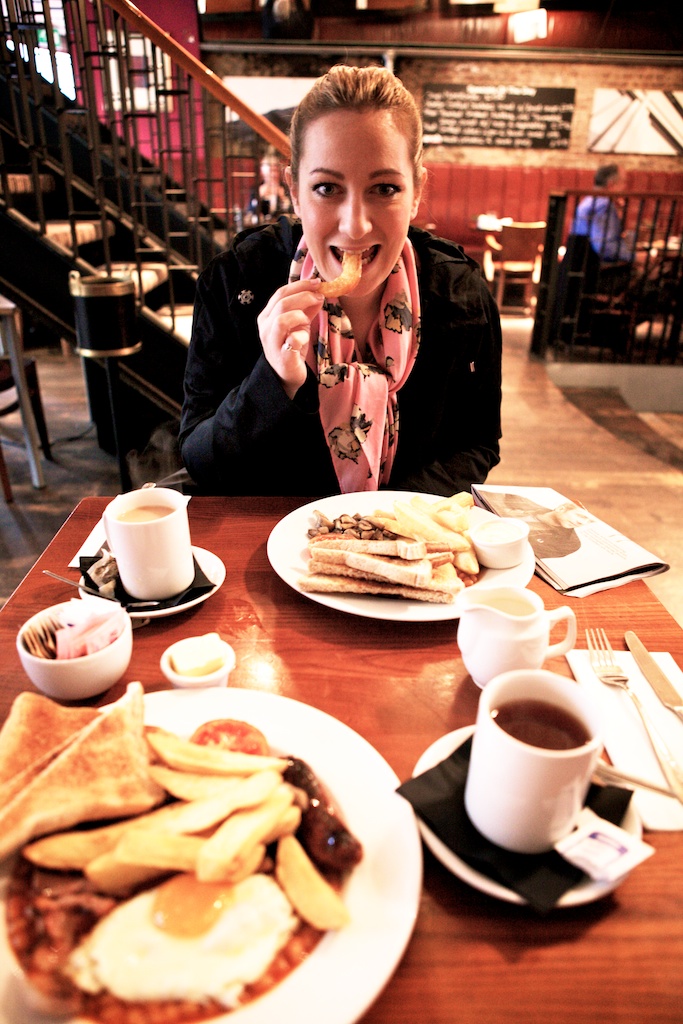 After breakfast and loosely planning our day, we headed toward the Tower of London. En route there we found a cool design shop, where we bought an umbrella. It's black with a white silhouette of the iconic London skyline. But when rain hits the white it explodes in a pattern of colour! Didn't get enough rain today to get a proper photo, and hopefully we wont! (but if/when it does, at least we'll look good in the rain).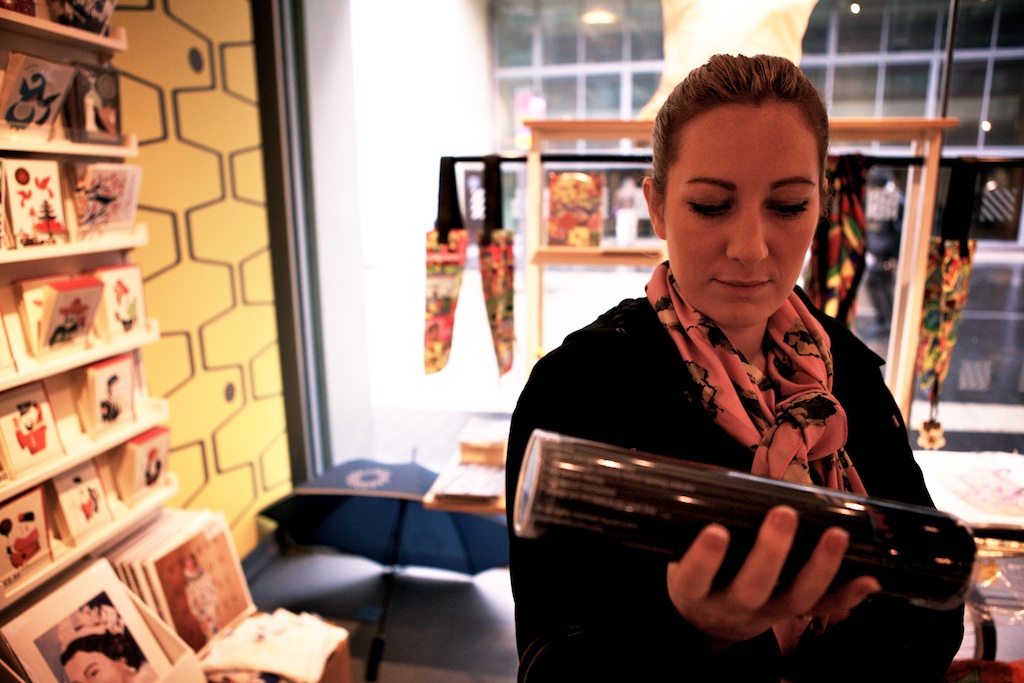 Also got a nice view of the London Eye through the trees.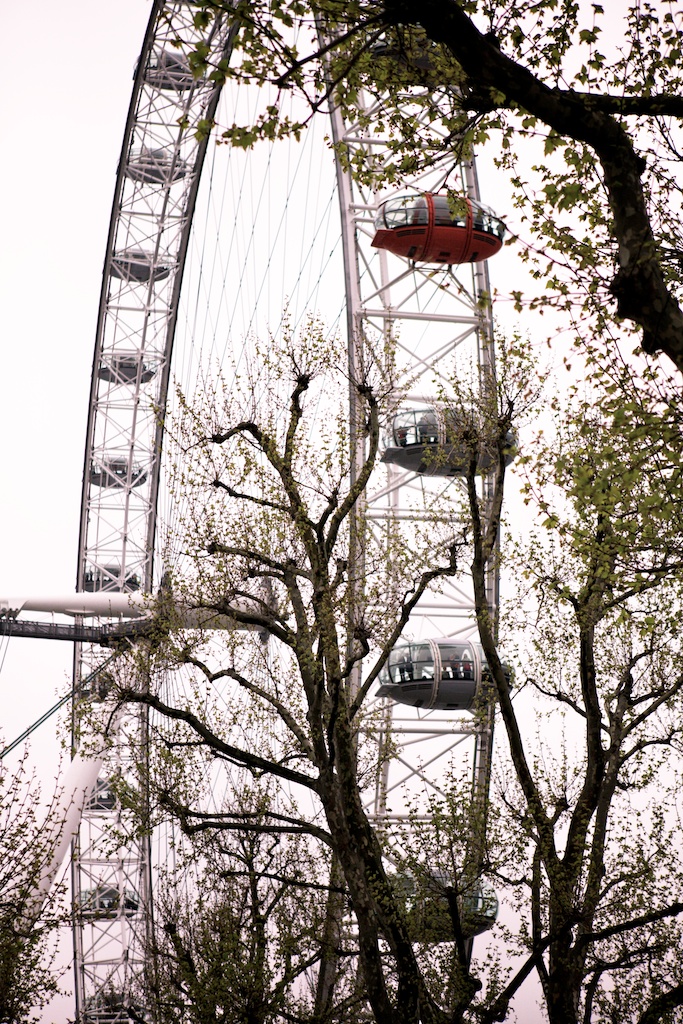 We jumped on a cruise boat on the Thames River, and headed up towards the Tower of London. Was a good way to see a few sights, and our feet were pretty excited about not having to do any work for half an hour. We passed under London Bridge, and can confirm it is infact not falling down as the song goes.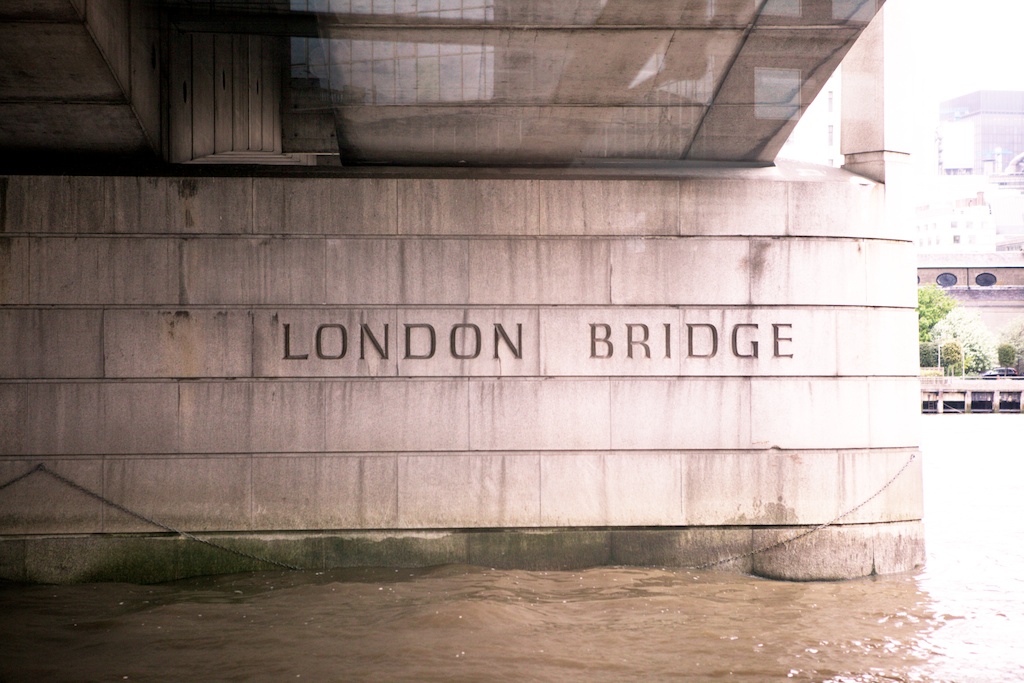 Again chance was on our side, as we arrived at the Tower of London, which is right next door to the Tower Bridge, just as the bridge was rising. Apparently this only happens 2 or 3 times a day nowadays.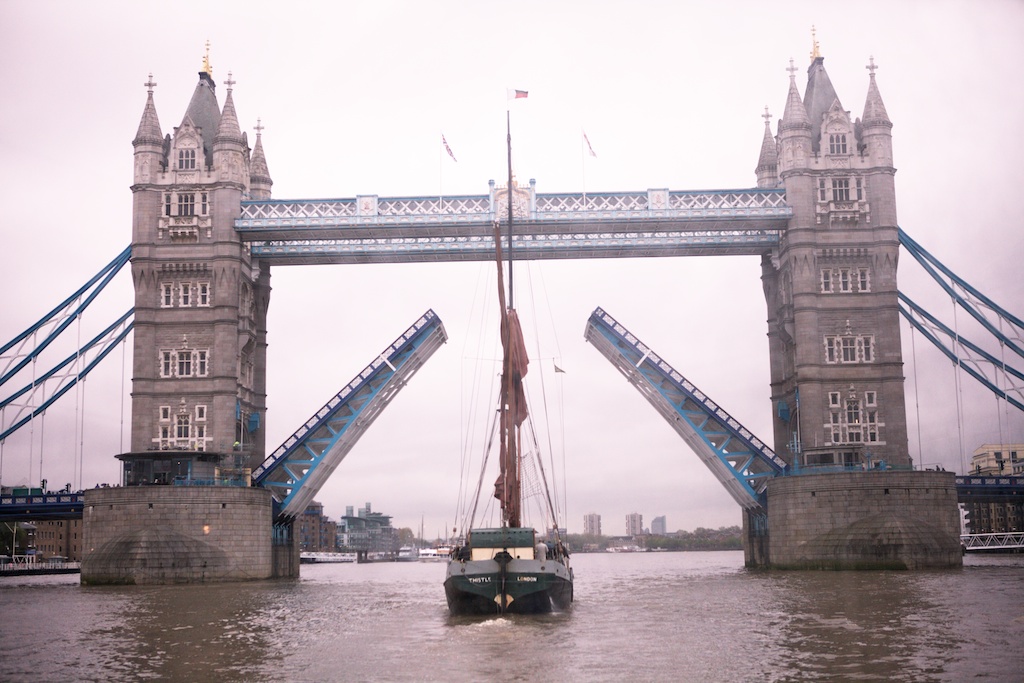 The Tower of London was amazing. So much history and interesting things to gork at, we found ourselves easily spending three hours here. Highlights would have to be seeing the crown jewels in all their glory, and all the armour from kings throughout the ages.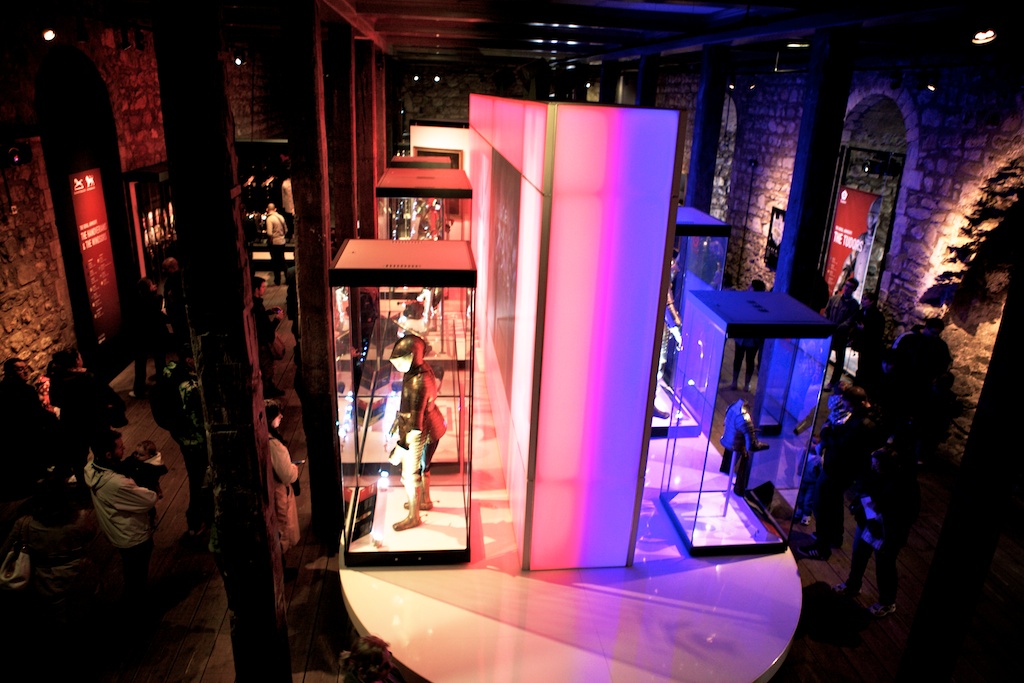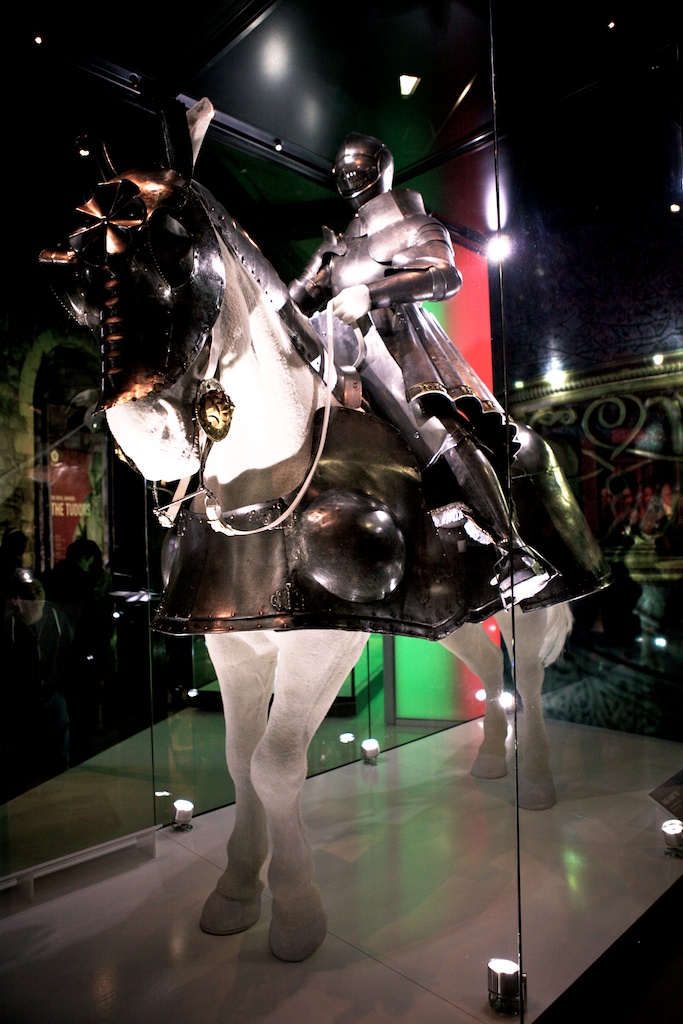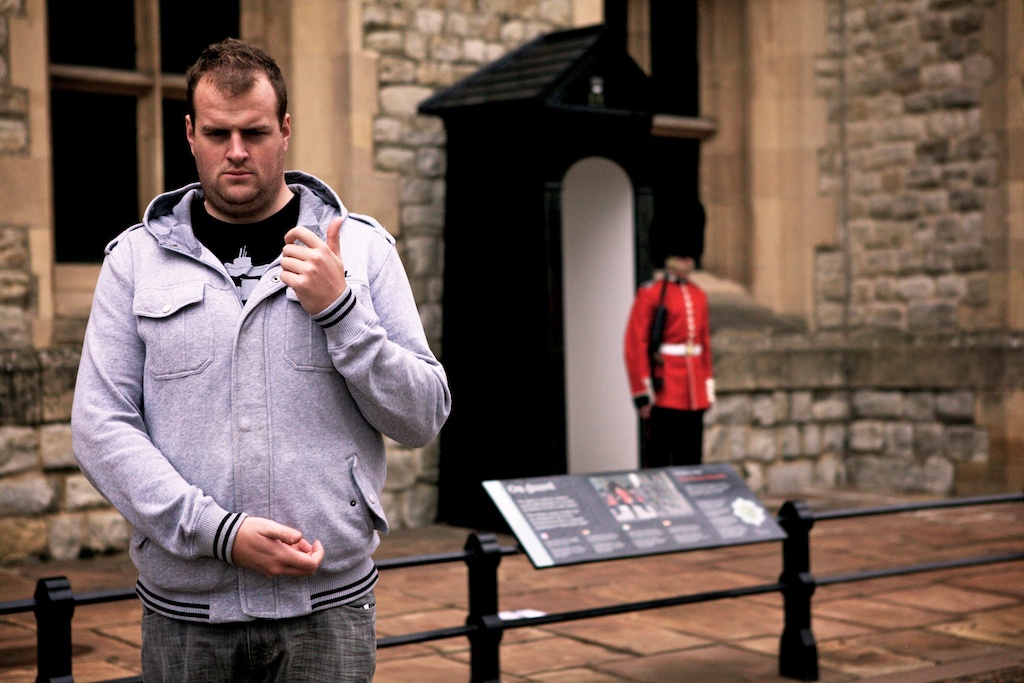 The Ravens in the Tower of London plays an important part in the towers history. Legend has it that failing to keep ravens at the Tower of London will mean the great White Tower will crumble and a terrible disaster shall befall England.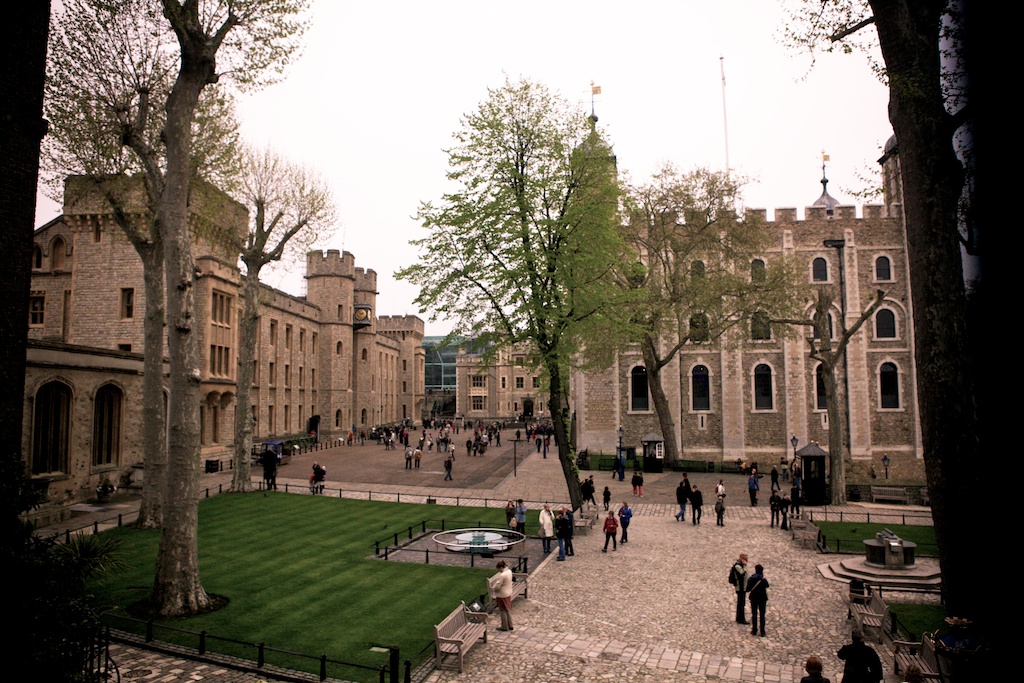 A two minute walk along the cobblestones and we were at the Tower Bridge. The exhibition lets you get right up inside the bridge, walk along the top, and then visit the engine rooms that lift the bridge.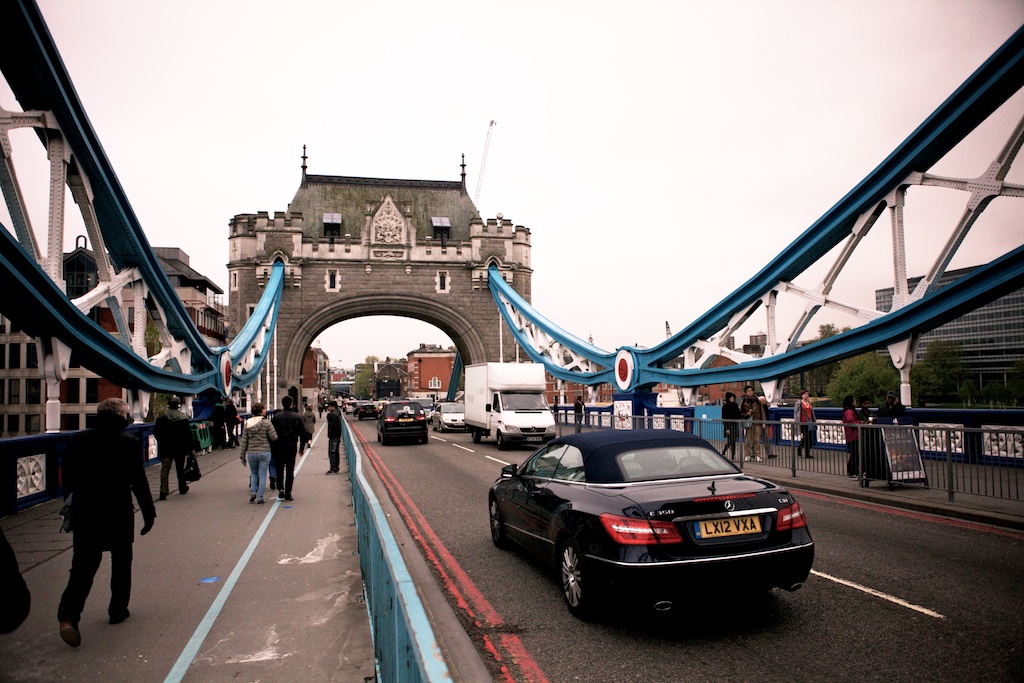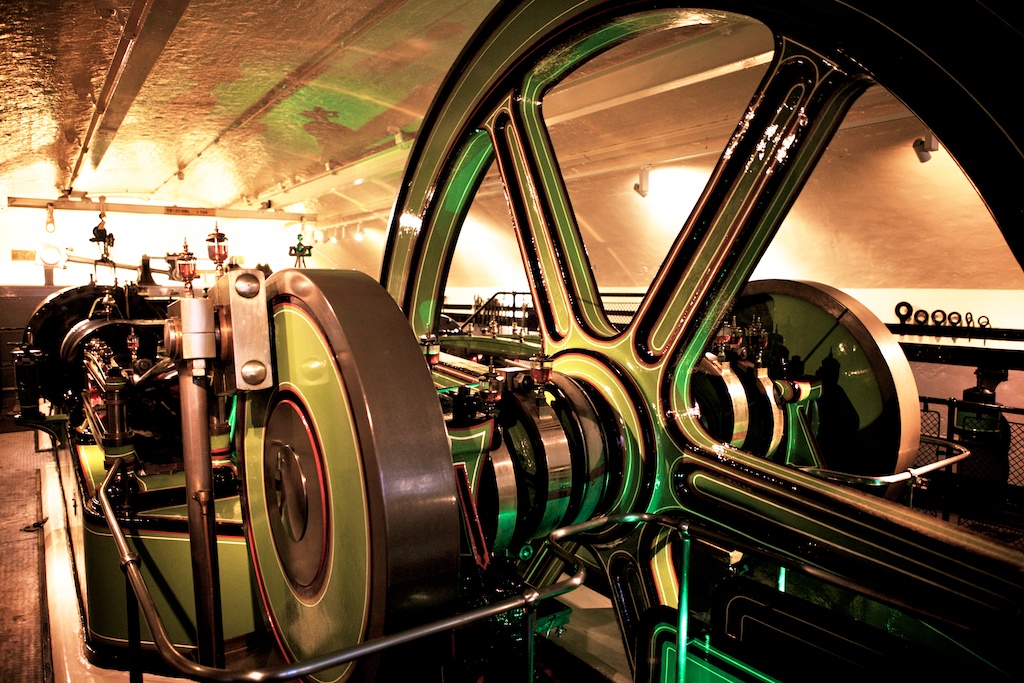 From there we headed for Churchill's War Museum. Yesterdays visit to his War Rooms was about him and the war, but todays war museum looked more at the life of everyday people during the war. From sitting in air raid shelters listening to sounds above, to trying on gas masks and hats.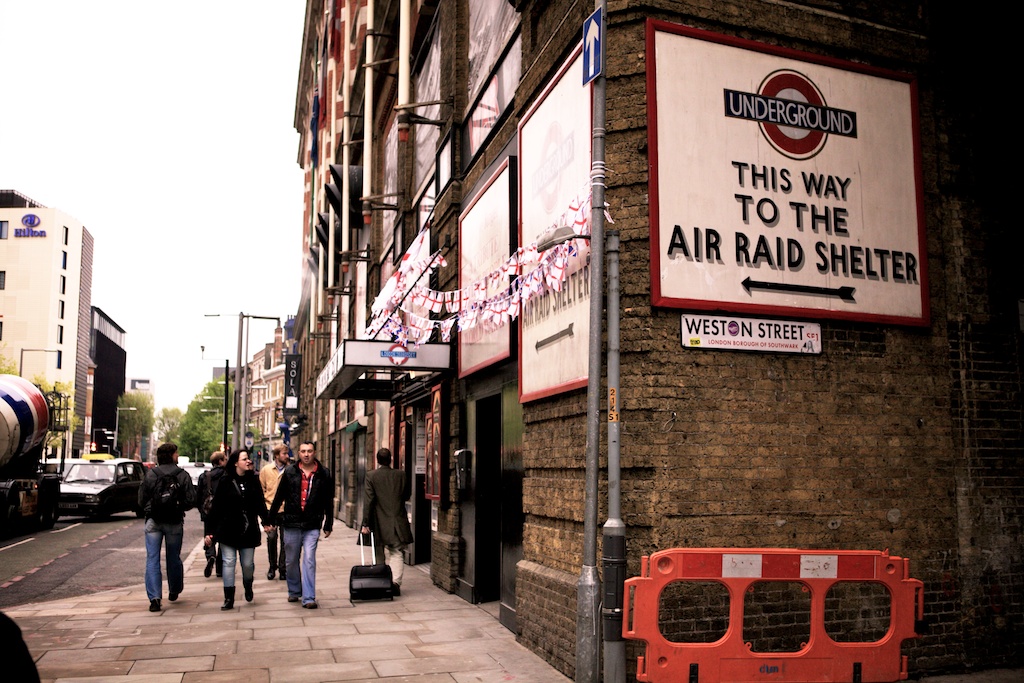 Just over the road was an amazing shop, selling the yummiest looking food we've seen since we arrived. Was very hard getting Emma out of this shop. Three bags of goodies later and we were on the street again, heading for Tate Modern.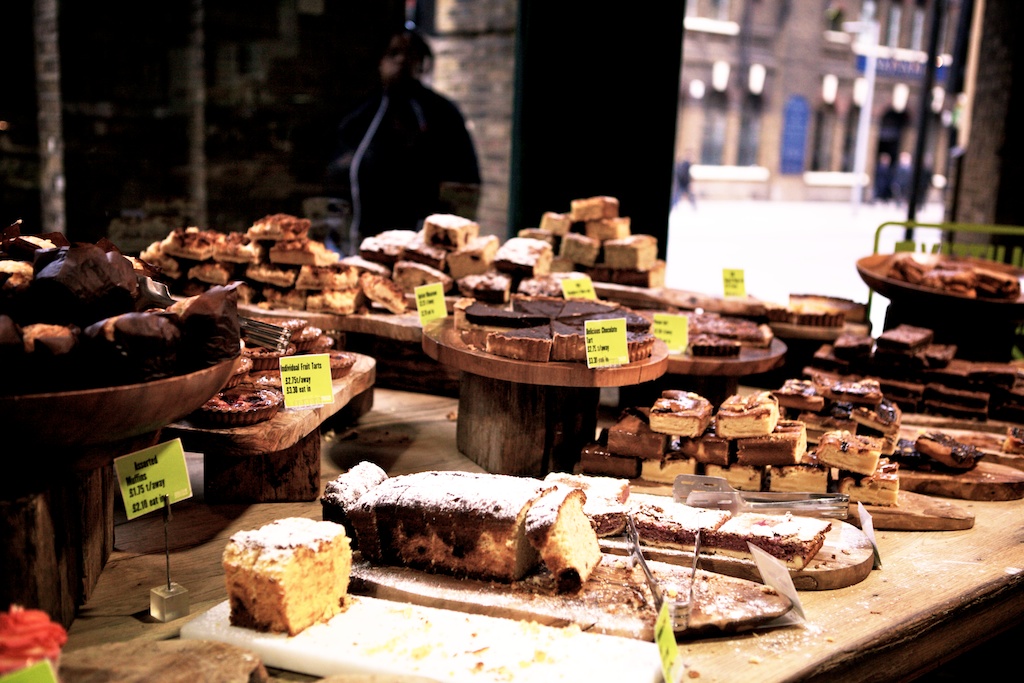 On the way our course ventured under yet another rail bridge. However this bridge was different, and the entire roof of the tunnel was covered in LED lights, which made for an amazing light show.
Tate Modern is the largest modern art gallery in the world, and better yet it's all free. We checked out the main attraction first, which was Damien Hirst's greatest piece of art "For the love of god". A lift-size platinum cast of a human skull, set with 8,601 flawless diamonds and a 52-carat diamond set on the forehead.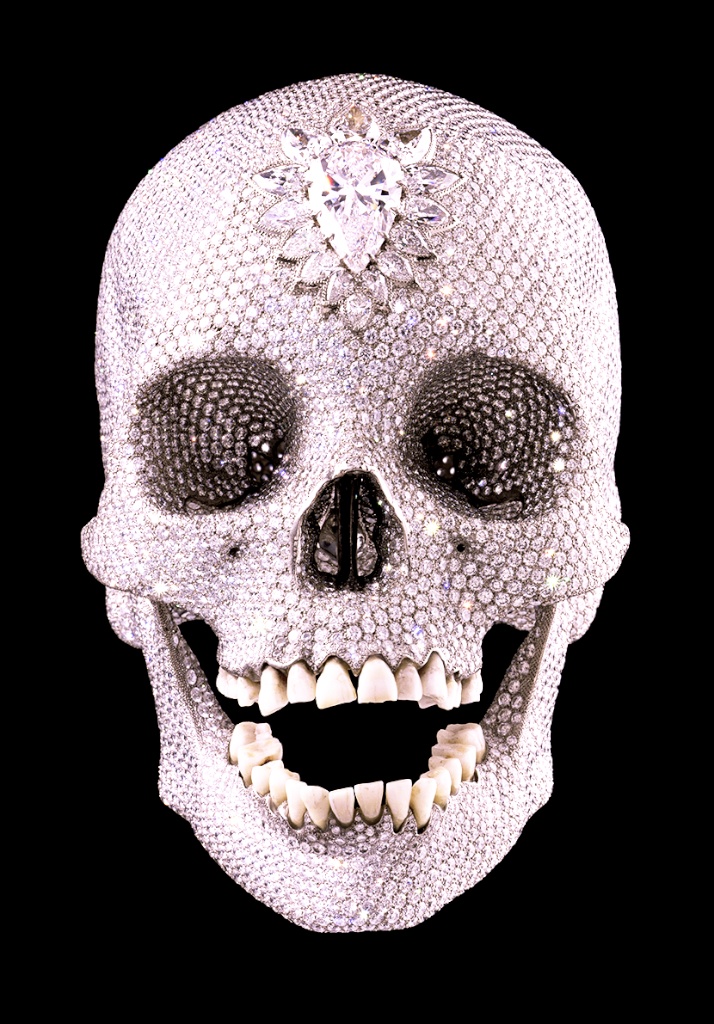 Also on display was Kusama's collection, which we saw last year at Wellington's Art Gallery.
By now it was 5pm, and we decided to head home get changed and head out to the theatre. We popped into my dads favourite bar in London, The Clarence, where we had planned to catch up with a friend who now lives here, but she's useless and ended up at the wrong bar. We only had 15 minutes to relax, before heading down to Haymarket and entering Her Majesty's Theatre. Besides seeing one of the greatest productions of all time, Phantom of the Opera, the thing that made this visit extra special was watching it in the same theatre it started in 25 years ago. The show is the longest running production ever and has been performed there over 10,000 times!
This wrapped up around 11pm, where we promptly called it a night, jumping back on the tube and heading home. It's now into the wee hours of Friday, Emma is asleep on the bed, and I am sticking true to my word of blasting another one of these out. Have decided these must be done the 'night of', as opposed to the 'morning after'. Not only do I have the worst memory in the world (hence writing it all down) but it takes up a bit of time, which I'd rather be doing at the end of a day, rather than eating into the next.
Tomorrow we have half a day in London before catching a train out to Ashford. We have two nights in a tiny village called Tenterden. On Saturday I am the official photographer for Richard & Laura's wedding which I am very looking forward to. Also being able to relax the day before is looking very nice at the moment.
Incase the internet coverage in the countryside is limiting I may not be able to do another update till we arrive in Paris on Sunday morning after the wedding. Our first of four luxury hotels is here, and I'd be lying if I said I wasn't a bit excited about staying at the Hôtel de Sers for two nights.