Of all the places we were knocking off on this trip I had thought Amsterdam would've been my least favourite, purely for the reason that I had already spent three nights here two years ago, on my last trip to the UK. However this was not at all the case, and in fact Amsterdam became our favourite place of the entire trip!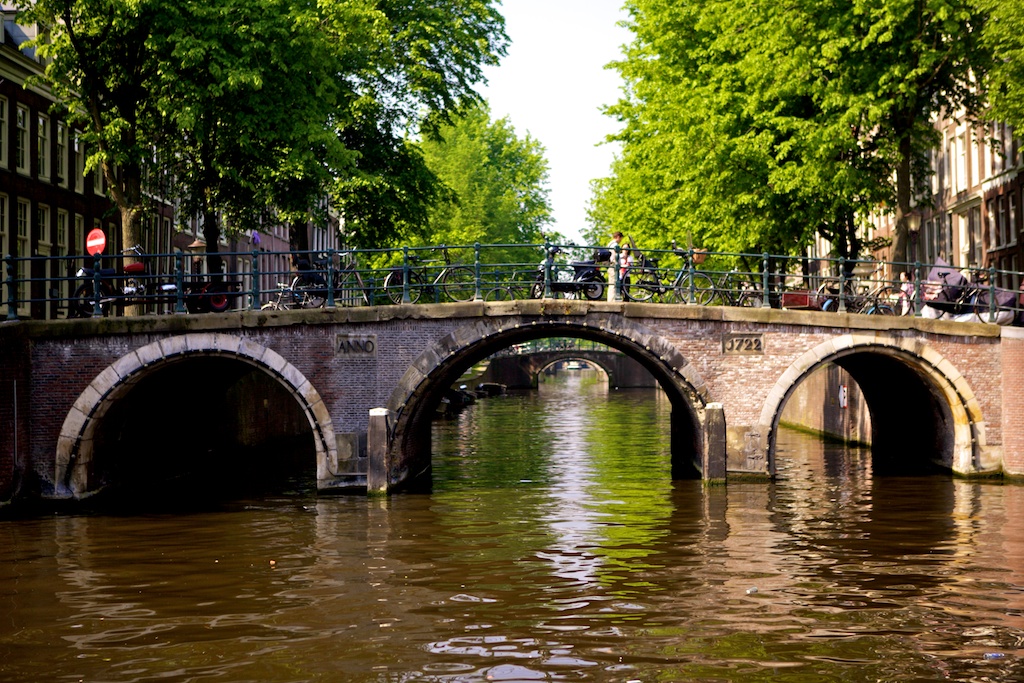 We can't quite put our finger on what it is about Amsterdam that had it ranked at no.1 for us, but we think a big part of it was that it was the least touristy city. Yes we were tourists, and yes tourist stuff is good, but tourists are so dumb! From the moment we arrived we felt like Amsterdam was our holiday batch, and we were locals. This was helped by the amazing hotel we stayed at, Hotel Ambassade, which put us up in one of their canal houses. We had a huge wooden door which opened straight onto a canal.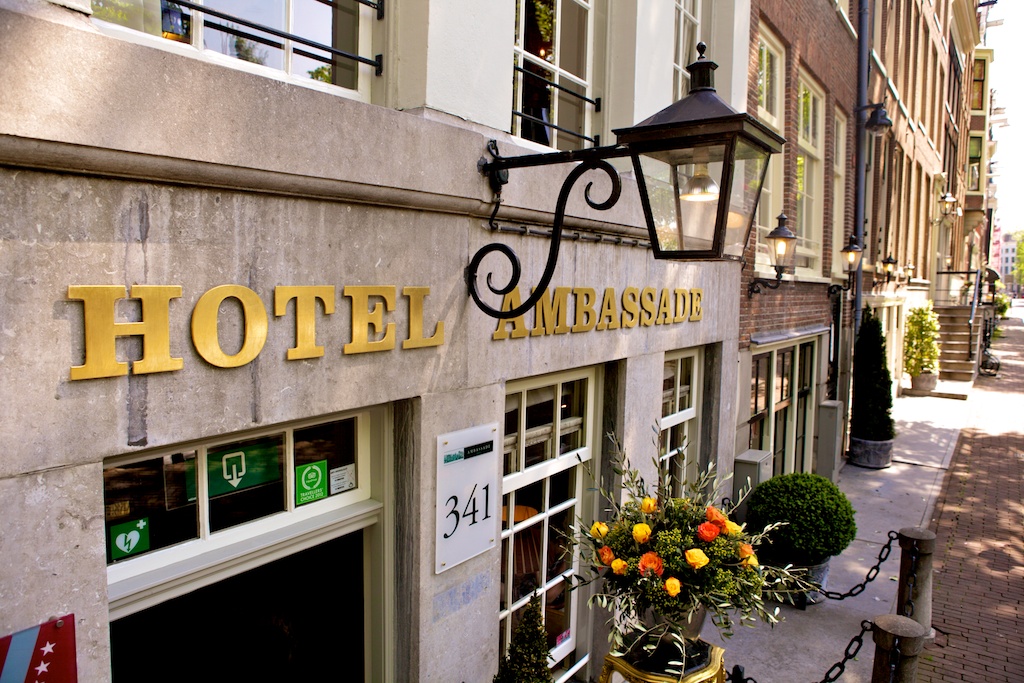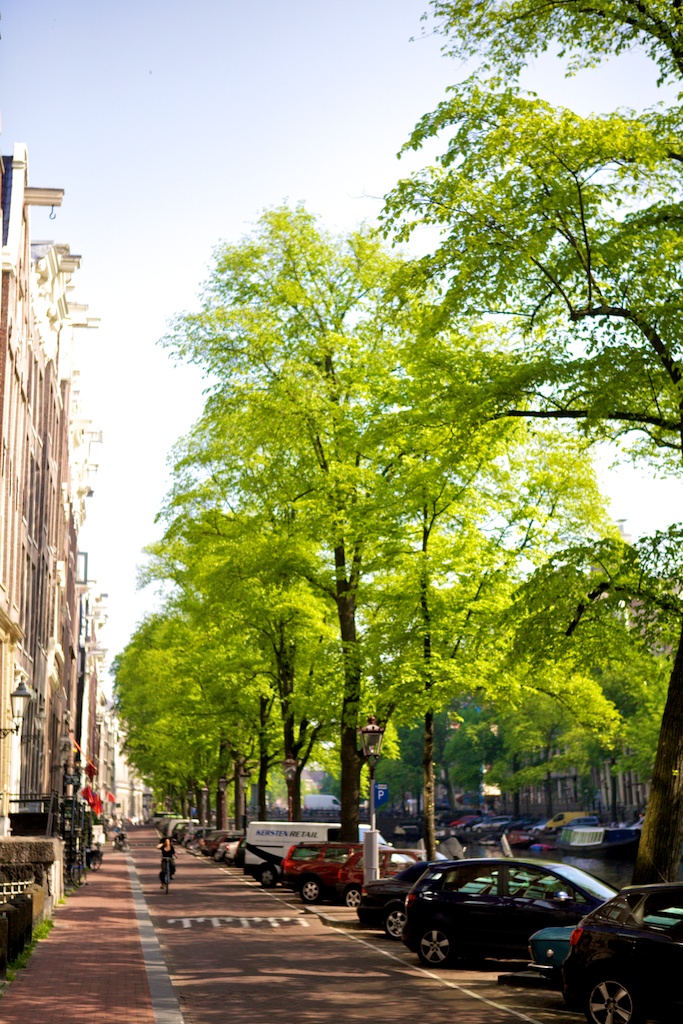 Again like Prague, we didn't do a whole lot of 'things', but just walking the streets enjoying the sights & sounds (and smells) of Amsterdam.
Our room included the most magnificent breakfast we had encounted so far on our trip. Even champagne was on the order-as-much-as-you-want menu! The breakfast room was sublime, table for two with a red rose every morning.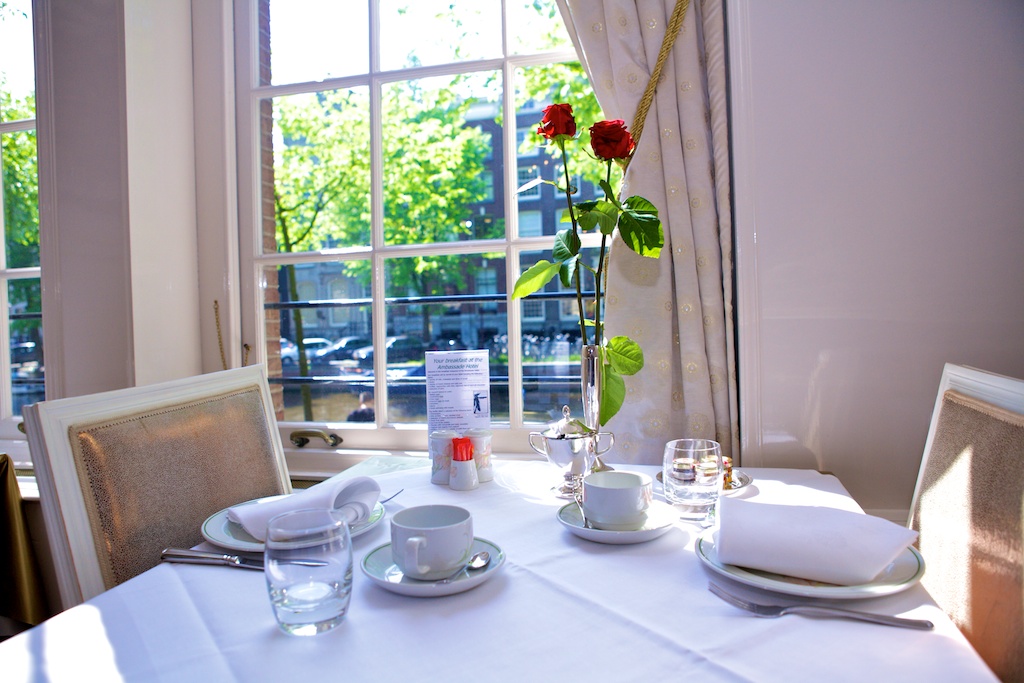 On our first night we discovered Kantjil En De Tijger, the most amazing food so far on our trip! It was a blend of all things asian! Kind of like Chow back home, mixed with Wagamamas! We even came back on our last day for lunch. Yum!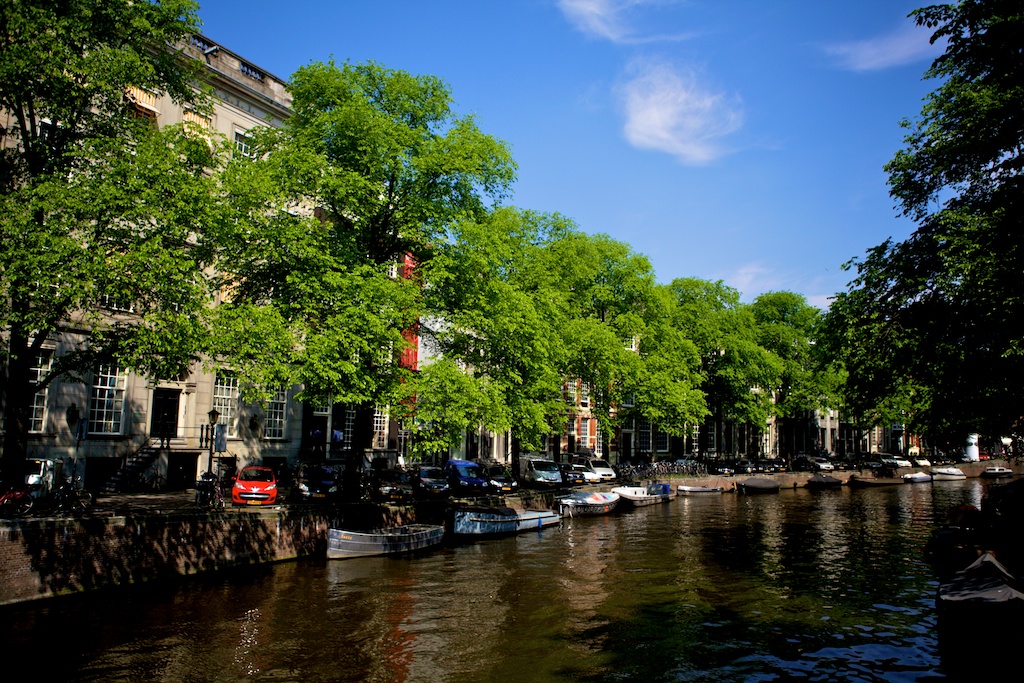 On our next day we went for a tour around the Anne Franke House, which is one of those things you just have to do however daunting the experience is. After that it was over to the original Heineken Brewery to see behind the scenes how this fine drop is brewed.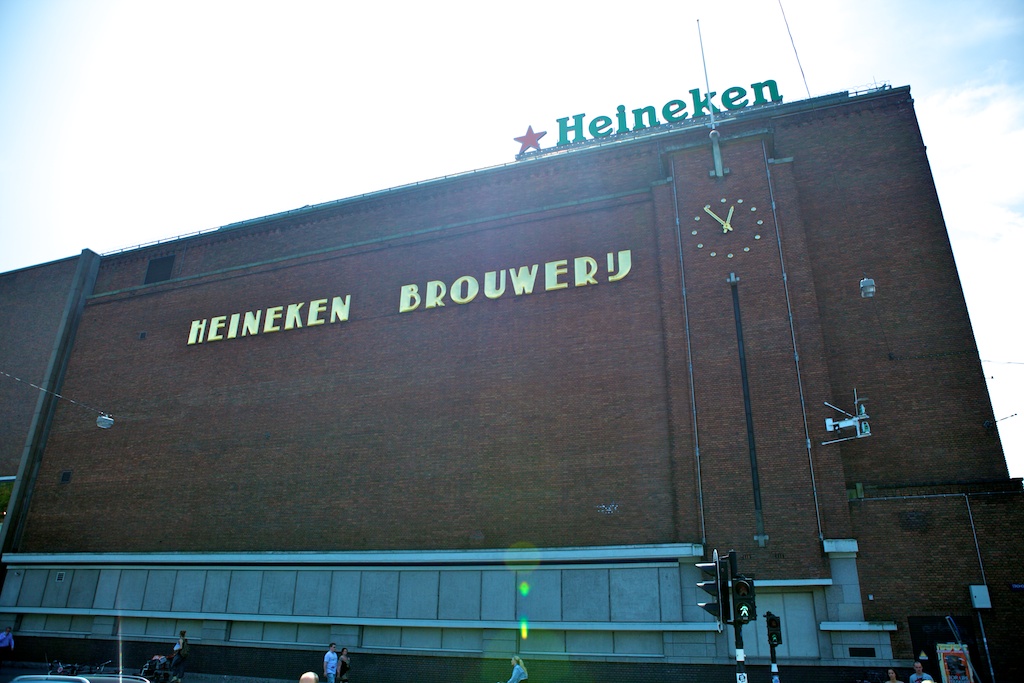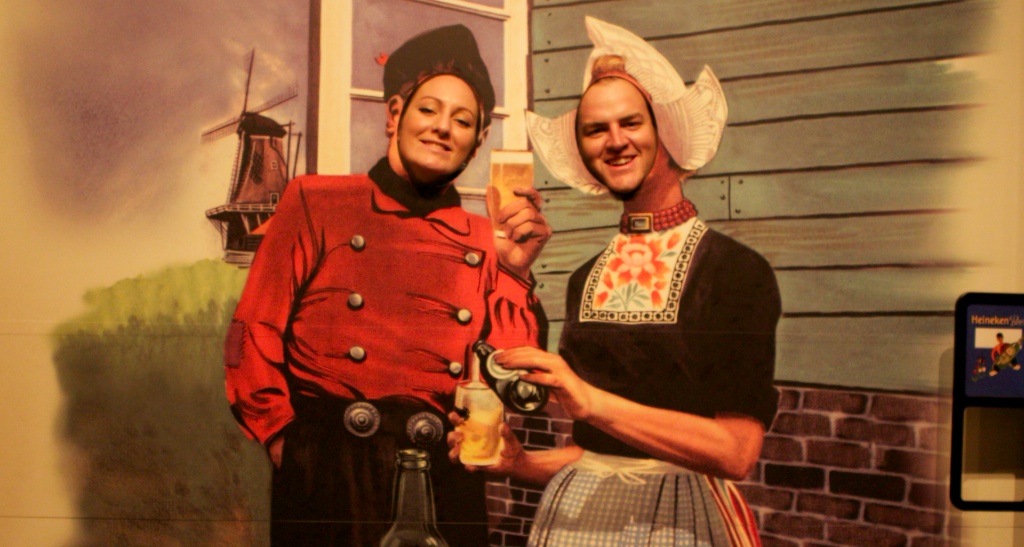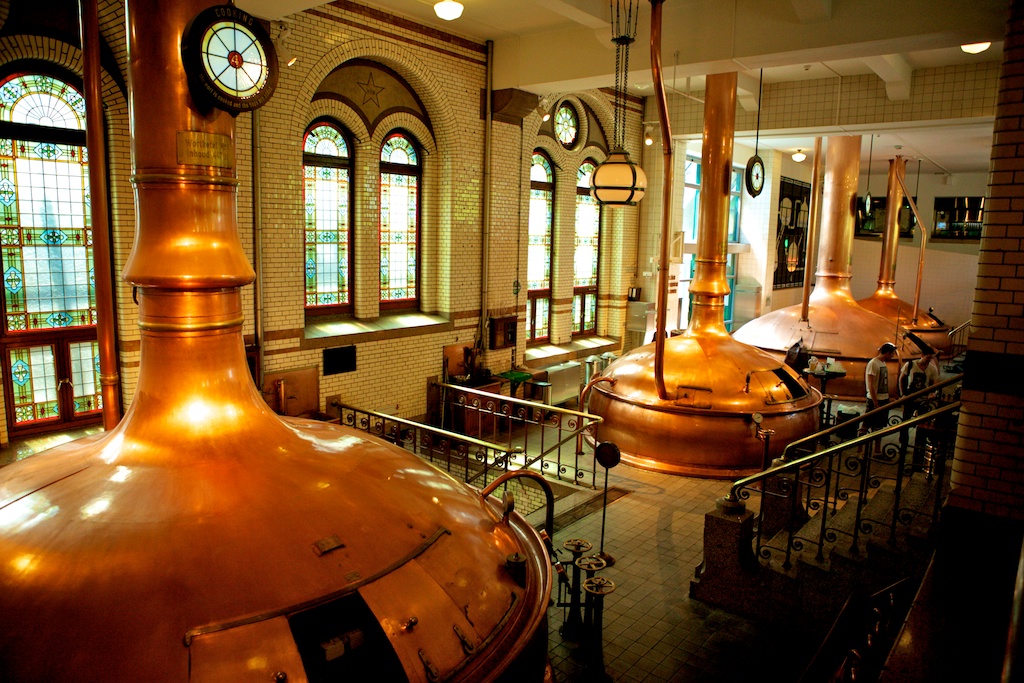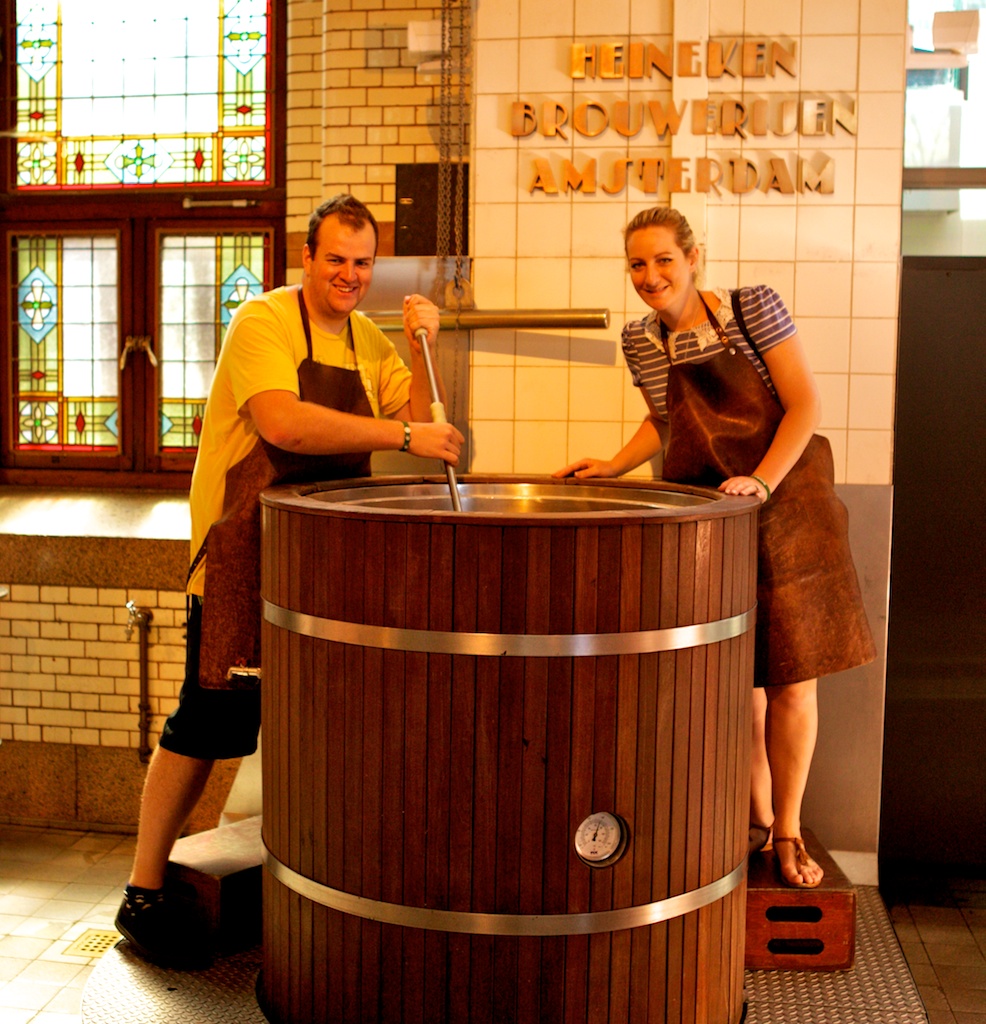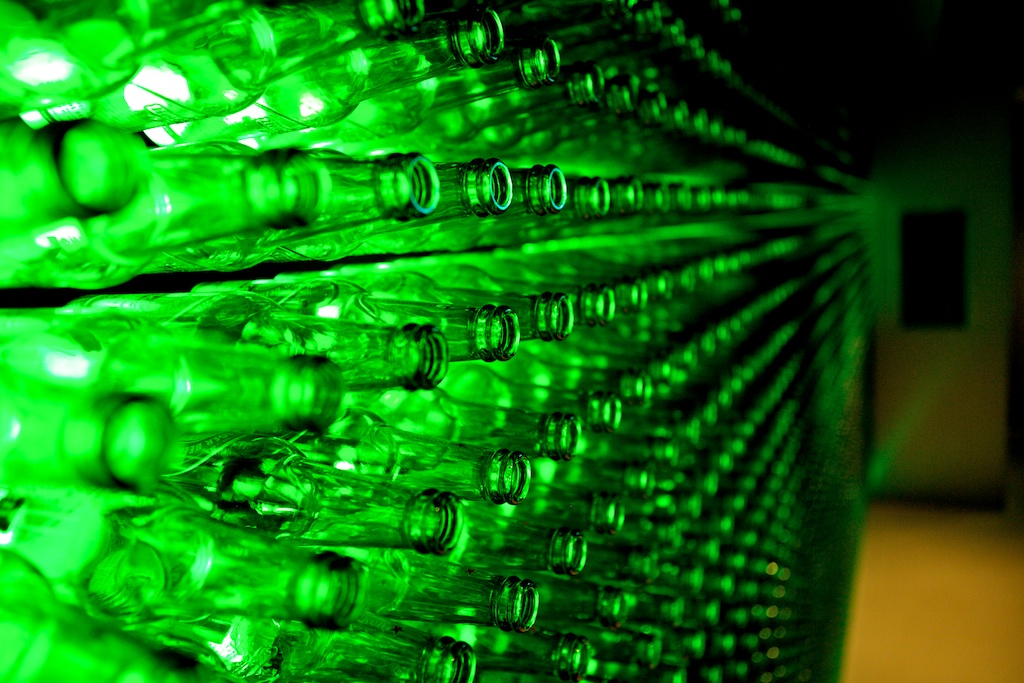 We had a night out in Amsterdam which included the Red Light District. A place you have to visit in Amsterdam, more for the humour factor of the whole thing. We also checked out the ice bar, which was a bar made entirely of ice. Even the glasses are made from ice. It reminded me of the time I went to Minus 5 in Auckland (a similar ice bar) where I ate my ice glass after the first drink before realising I needed to hold on to it for my second… Whoops!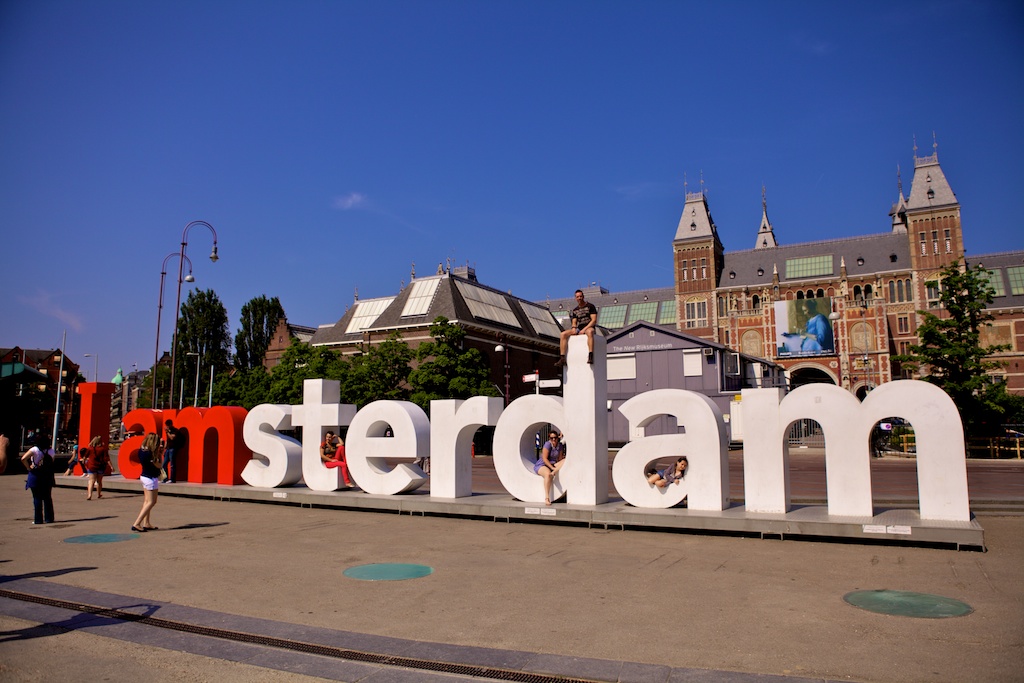 We somehow (Emmas influence) found Chanel, where Emma bought some goodies for our wedding next year. There's so much to see and do in Amsterdam, but just walking the streets and admiring it's beauty was our favourite thing to do. On the boat for a 12 hour crossing to England, we bid farewell to the holiday portion of our trip, and welcomed time with my UK family. Not much to see during the crossing, except for 100's of wind turbines!

As always it's lovely to see all my UK family, but this time would be extra special, as I would be able to introduce Emma as my Fiancée for the very first time!