On the wednesday we decided to head to Edinburgh Scotland for the night. Scotland is just an hours drive from Newcastle, so seemed silly not to venture up there.
Once you hit the Scotland/England border, there's a giant rock. I'm sure the only point of this is so you can jump from country to country… It also provides a nice windbreaker for the Bagpiper who is usually always here playing.
The first port of call was the castle, obviously.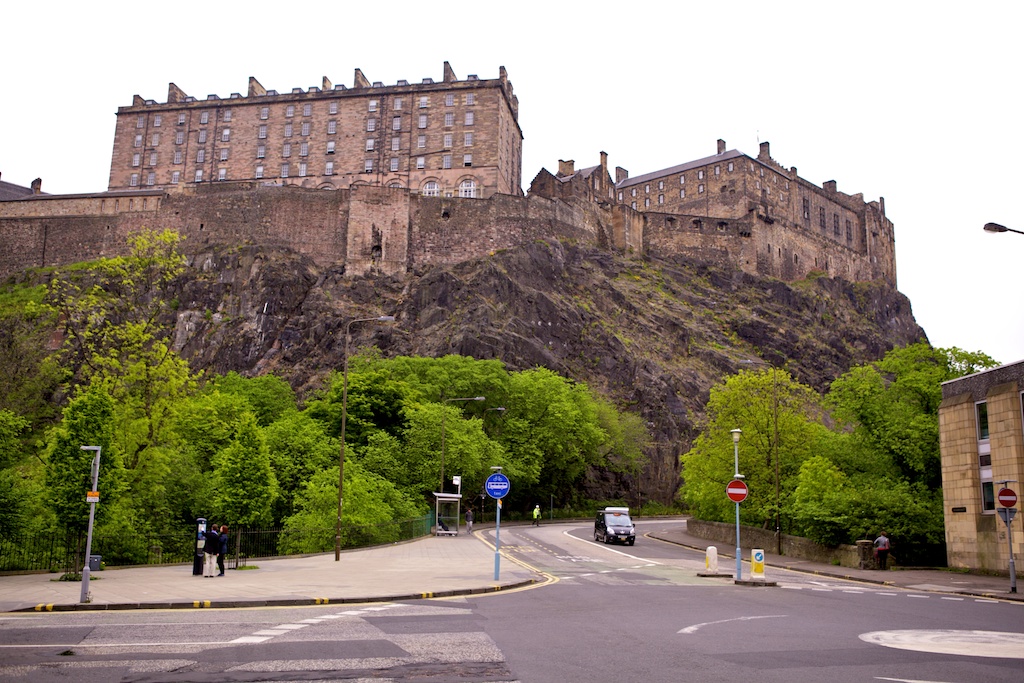 While flicking through the token tourist pamphlets at our hotel, we found a place called Camera Obscura – I was sold purely on the name.
It was a building filled with strange optical illusions and mind tricks. With the crown jewels at the top, being the obscura itself.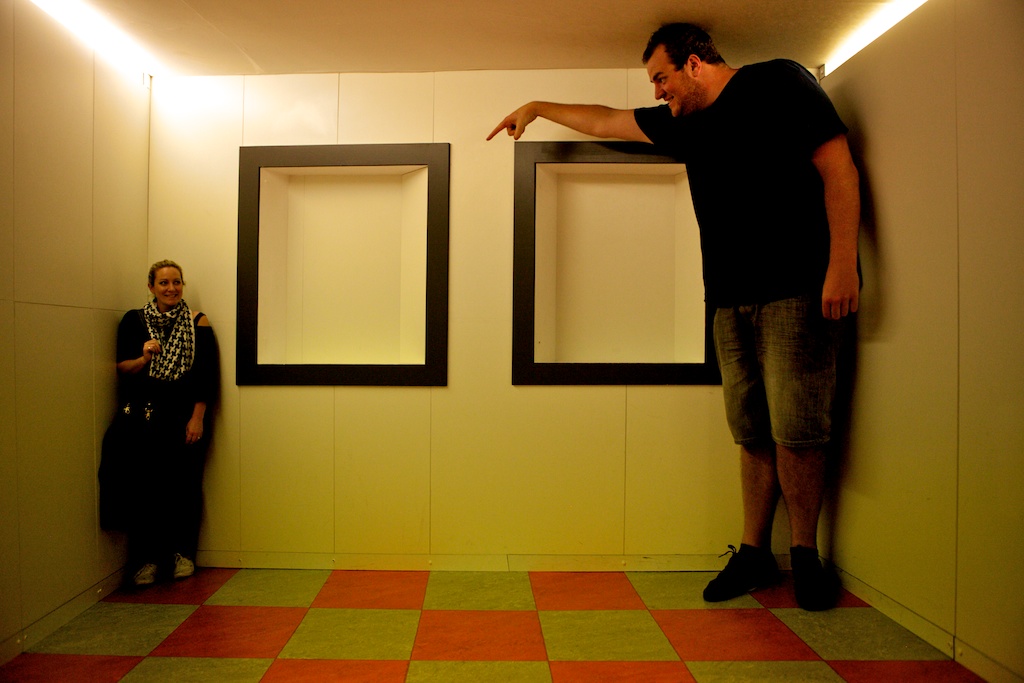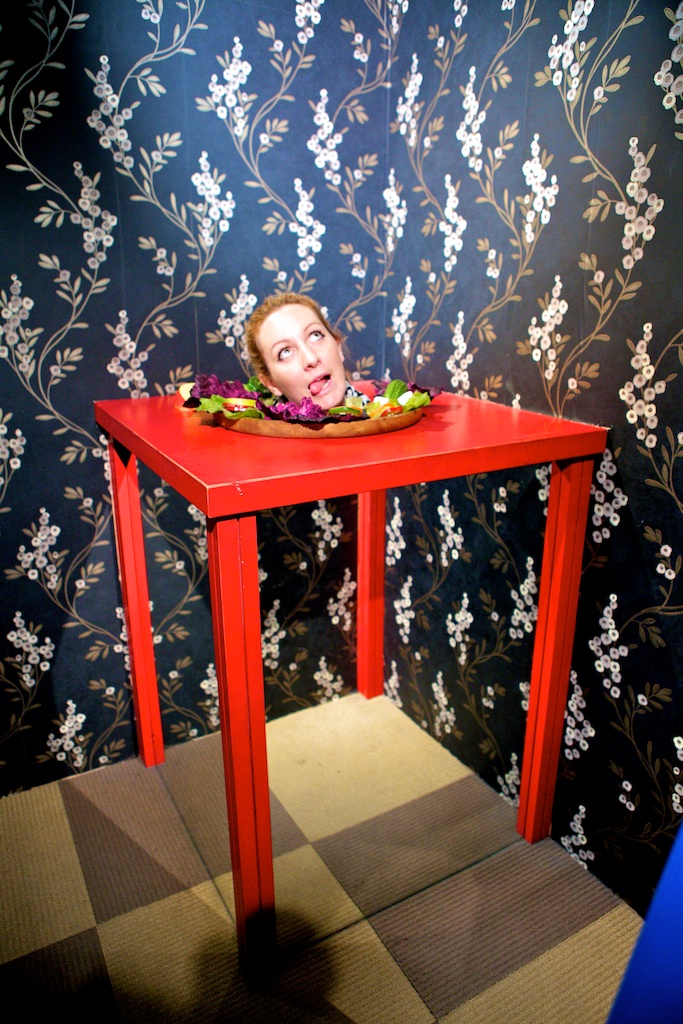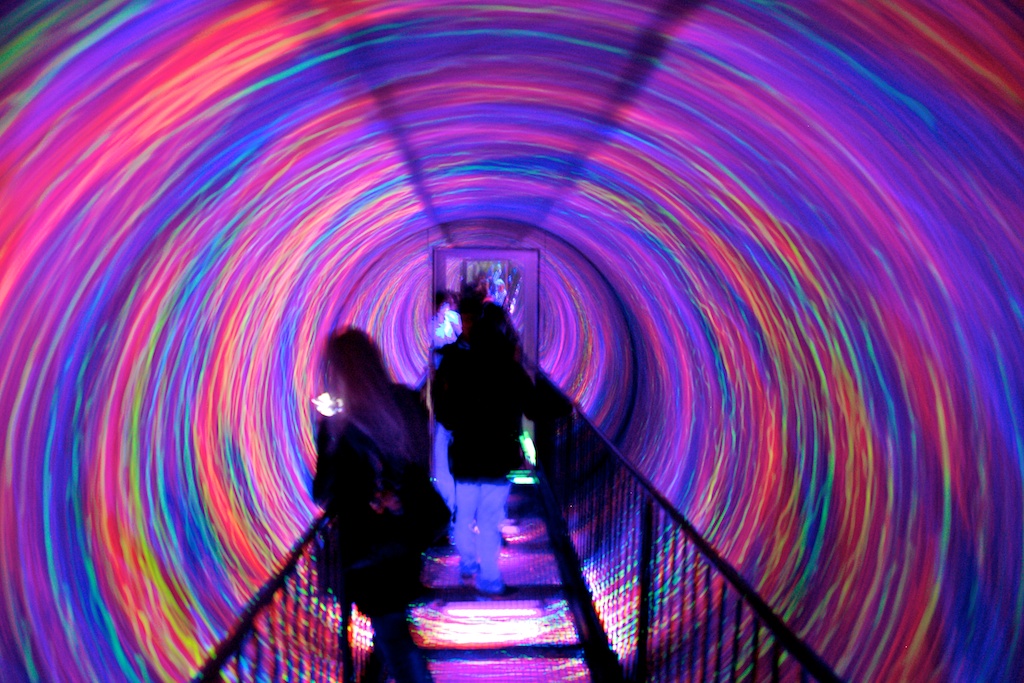 The Camera Obscura show is a fascinating and highly amusing way to see the city and learn about its history. This unique experience has delighted and intrigued people for over 150 years. It is a 'must' on any visit to Edinburgh.
From inside the Victorian rooftop chamber, you see live moving images of Edinburgh projected onto a viewing table through a giant periscope. Pick people up on your hands, squash them to a pulp and even make the traffic climb over paper bridges.
No fancy projector, or cameras… it's done purely with lenses moving and big levers to move the camera around!
After the obscura, we caught up with a friend Chris (used to be the bartender at Mishmosh) at an amazing restaurant called Bon Vivant! I think it almost topped our most expensive dinner out of the trip, but it was worth it. Yummiest food ever, and great atomosphere.
Here's Emma with the menu, which is printed daily… Think she felt like a ransomed prisoner holding up the paper.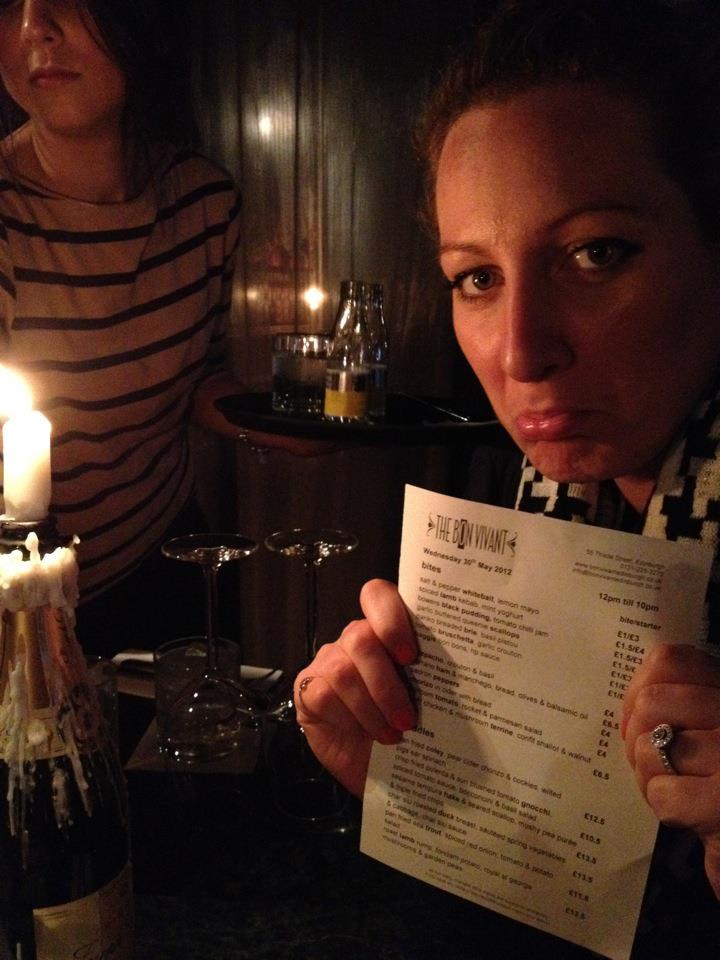 After dinner it was back up the hill to the Real Mary King's Close, a tour through an old close that is underneath the building. Thoroughly enjoyable and learnt a lot about the history of Edinburgh from way back yonder.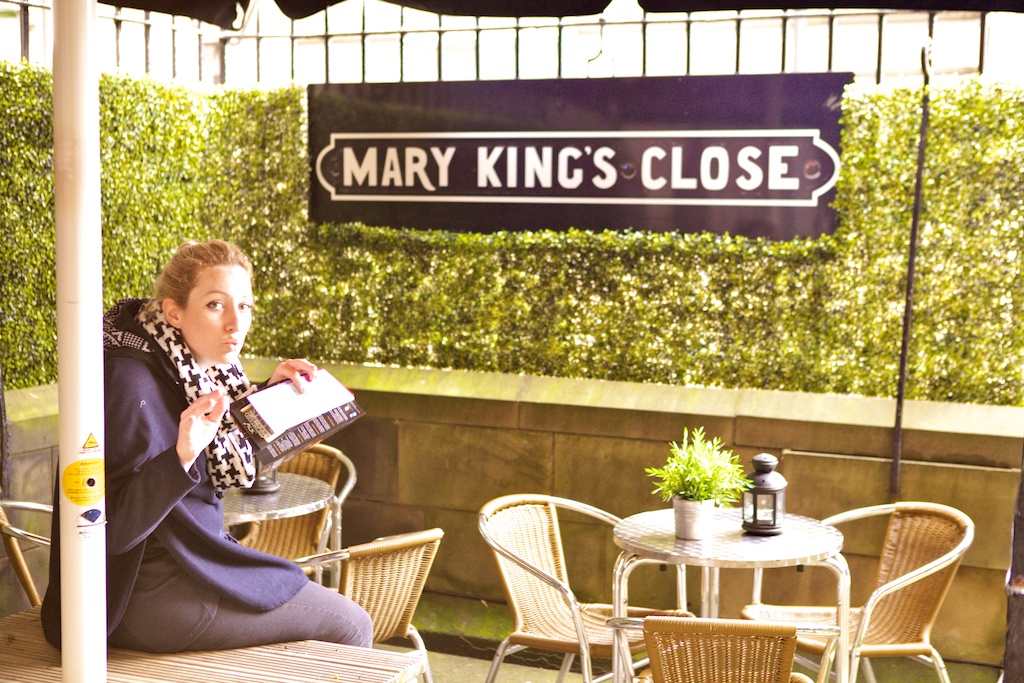 After a long day walking around Edinburgh, it was back to our hotel for a nights sleep before another big day following!
We woke early so we could get on the road to the west coast of Scotland, about a 200km's drive. Once a bit out of Edinburgh we stopped for a good hardy breakfast…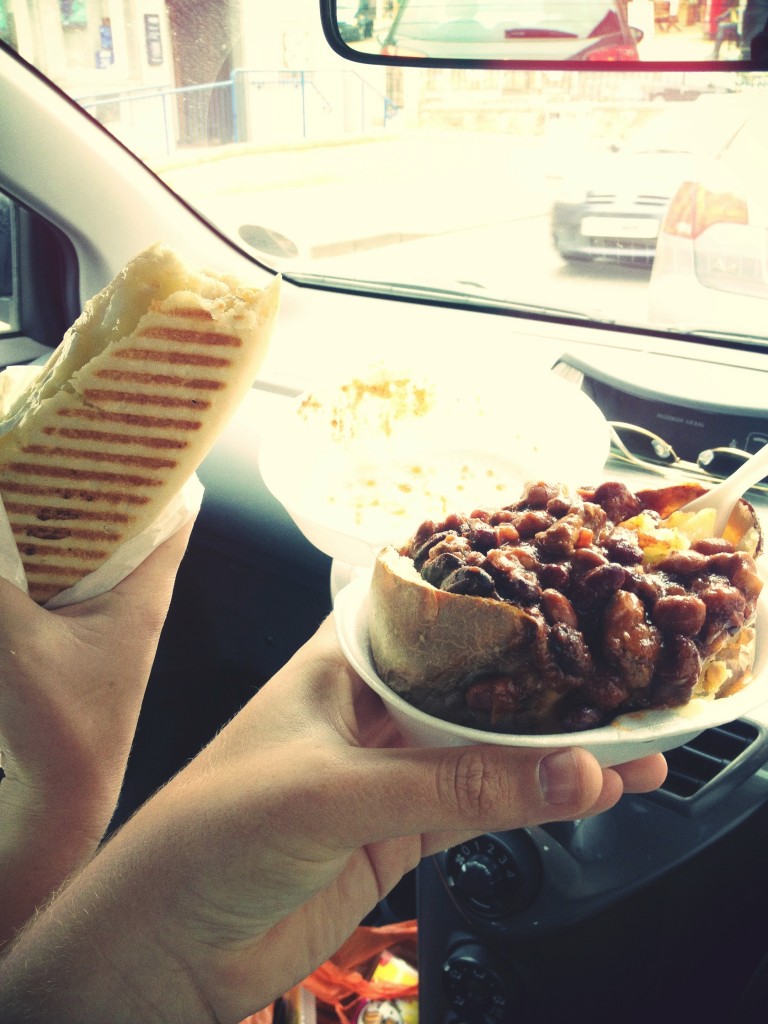 Before long we were in the tiny town of Hunterston, where Emma's family is originally from – The Hunters. We were fortunate enough that there was a cleaner there at the time who showed us through the castle. We had after all driven for hours to see the castle.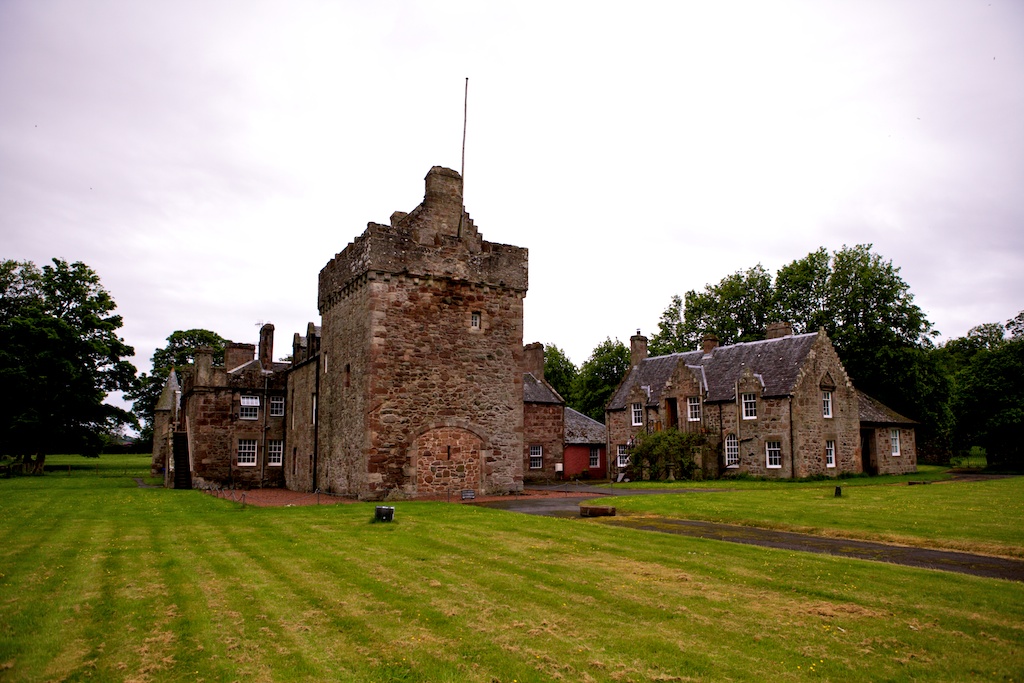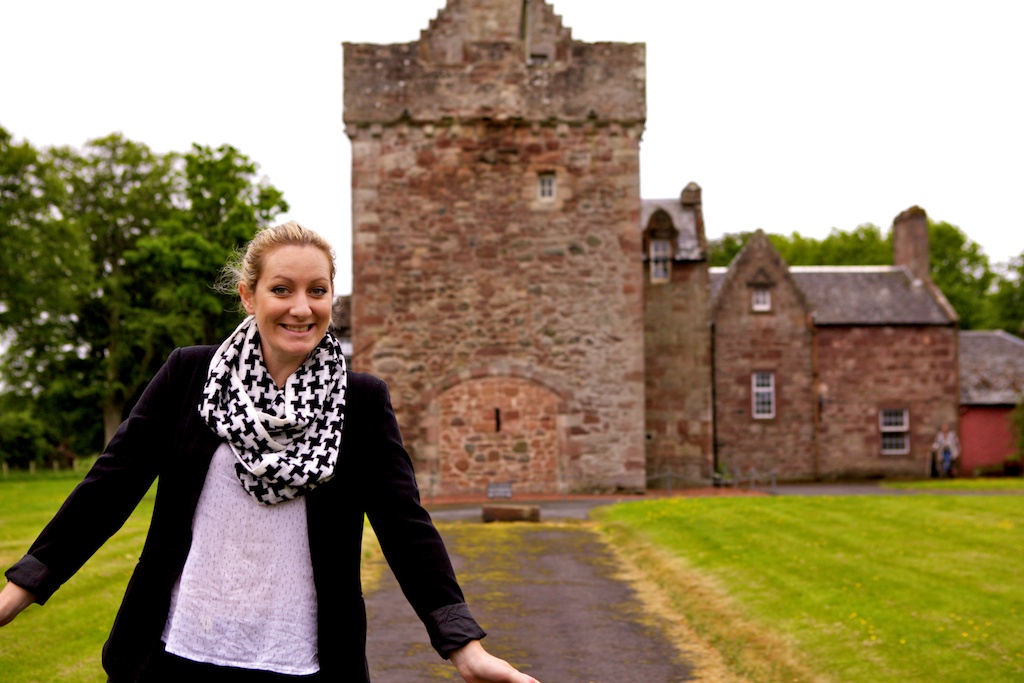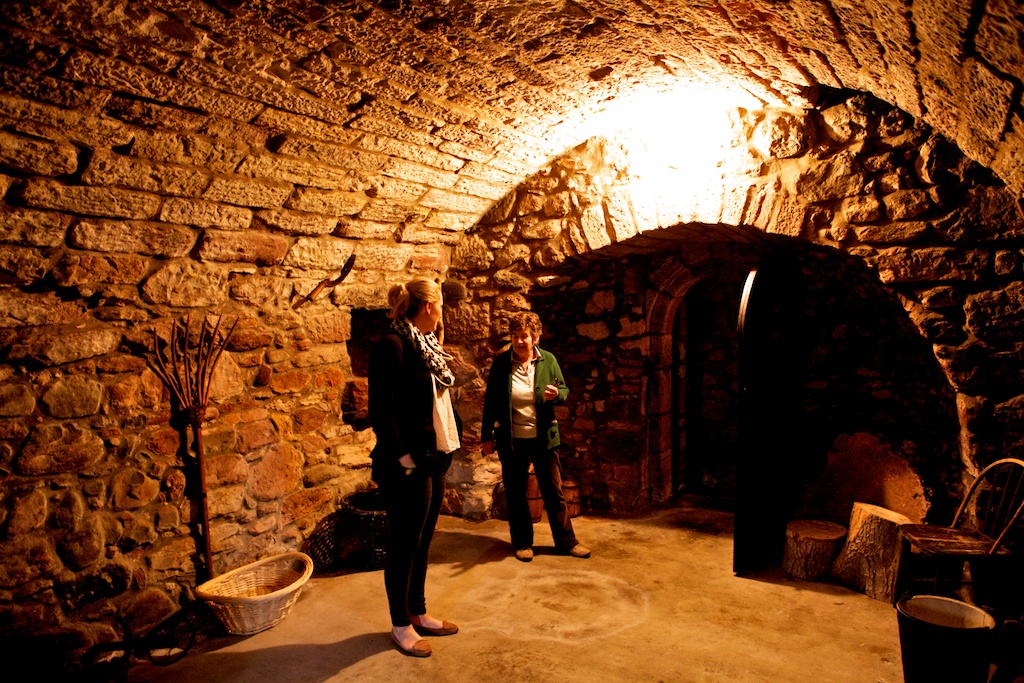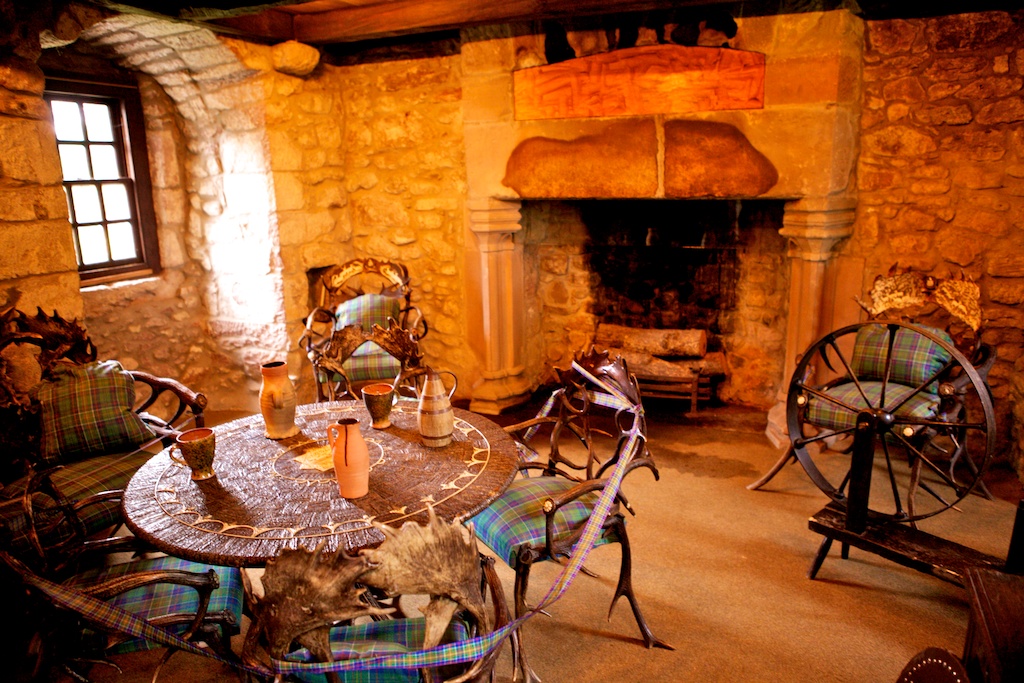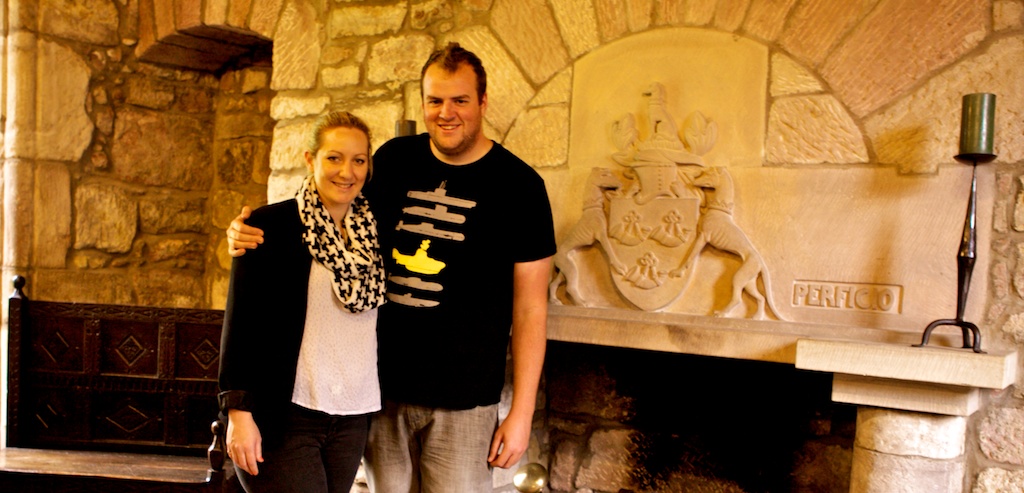 The drive home was very interesting. My mum had suggested we check out a thing called The Electric Brae while we were in Scotland. Not sure what it was, or how it worked we chucked it in the NatSav, and before long were parked next to a rock.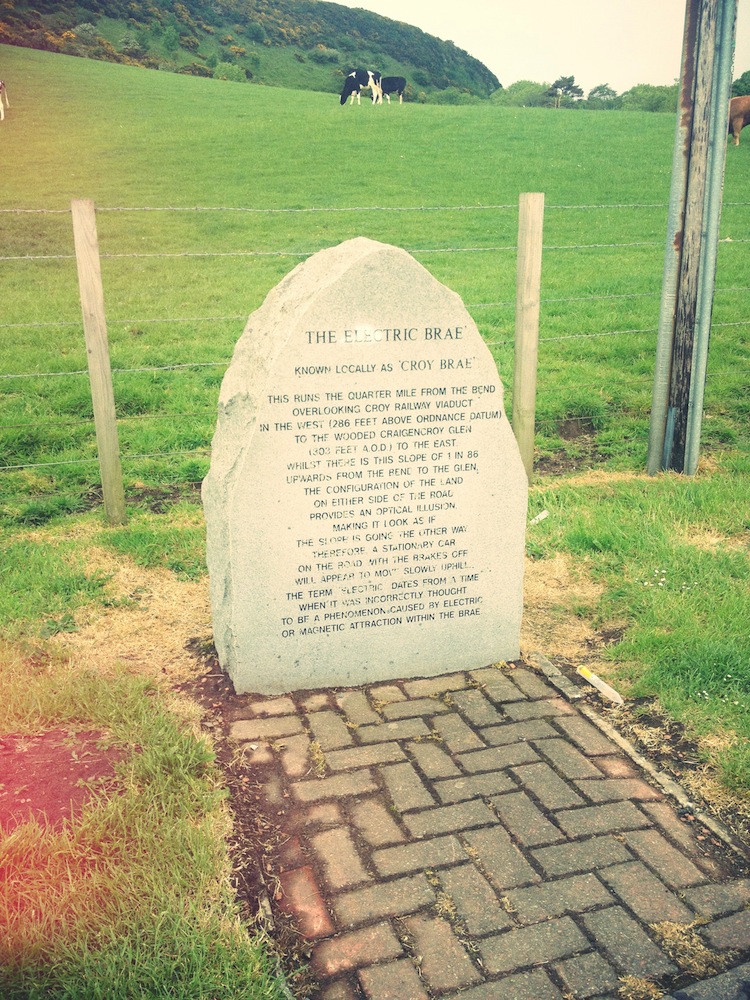 The Electric Brae is where the configuration of the land on either side of the road provides an optical illusion making it look as if the slope is going the opposite way. So when you stop you car, and release the break the car seems to roll UP the hill.
I'm sure NatSav's have this thing for taking me the most obscure way! Once when trying to get from Martinborough (in New Zealand) to Masterton it took me down someones driveway, and through their back garden! This trip wasn't much different, before long we were going over some cattle stops and through a farm. Emma was happy as the place was littered with cute animals. Popping out the other side of the farm, still not sure if it was a shortcut, or just a scenic detour. Guess it all adds to that fun of traveling!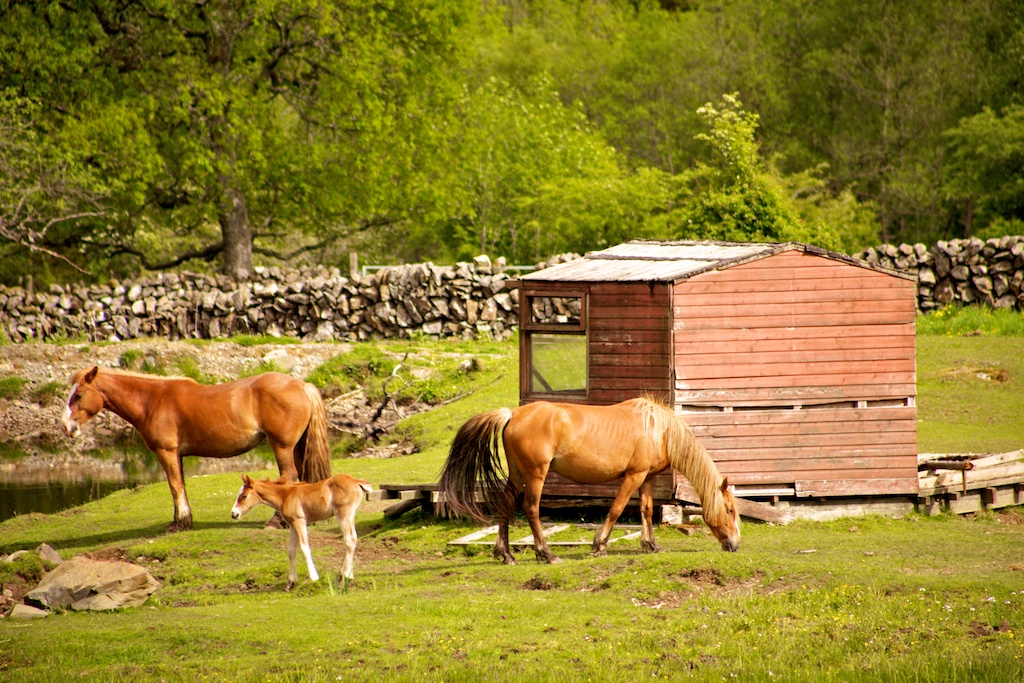 A few hours later, as night fell, we arrived back in Newcastle for a few more days, and welcomed mum up from Nottingham who doing a separate holiday from us, but overlapped by a few weeks.