Having entered MyDestination's Biggest Baddest Bucket List competition, it's got me thinking about things I learnt from my six week trip around Europe in June last year.
I thought I'd compile a list of things I could tell other travellers (and myself alike if I win) to aid them in their adventures!
Use TripIt
TripIt is the best tool for travelling! I can't even put into words how amazing this website is. And best of all, it's free! To put it simply, you just forward all your email bookings (accomodation, flights, activities, everything) to your unique email address. TripIt then pulls out the required details (dates, booking references, times, locations) and automatically builds your personalised itinerary. They have an awesome iPhone and iPad app which is great once you're on the road. I must have used it 100's of times while we travelling. It also lets you attached PDF confirmations that you can access easily offline. It was the first time we'd used it, so my soon-to-be wife (Wahoo bring on March!) insisted we still print out all our booking references and tickets. However with TripIt we didn't need them, but it was a nice backup should our battery be dead, or for whatever reason I hadn't imported our booking details.
Here's a screenshot of part of our itinerary from Europe last year. It also looks at the average weather patterns in previous years on the day you're in the city, to give you an idea of what you can expect.
Everyone is out to make a quick buck
You've probably already heard this, but everyone is trying to swindle you out of some cash. We found the best way to avoid this was to not dress or look like tourists. Out of everything we did on the trip, the most enjoyable times were when we were acting like locals, wandering the streets, finding random places that weren't in tourist books.
Get lost
We were told to do this in Venice. Leave the map at the hotel, and start walking and before you know it you will be lost in the maze of paths and canals that is Venice. We took this approach for various other cities and it really is amazing getting lost. You'll always find your way out eventually, but you find yourself popping up in the most unusual places seeing things you would never otherwise see!
Of course don't do this if you know the area isn't safe, or like us going through Pompeii you have very limited time to see everything. Without our map at Pompeii there's no way we could have ran around and seen everything we wanted to see.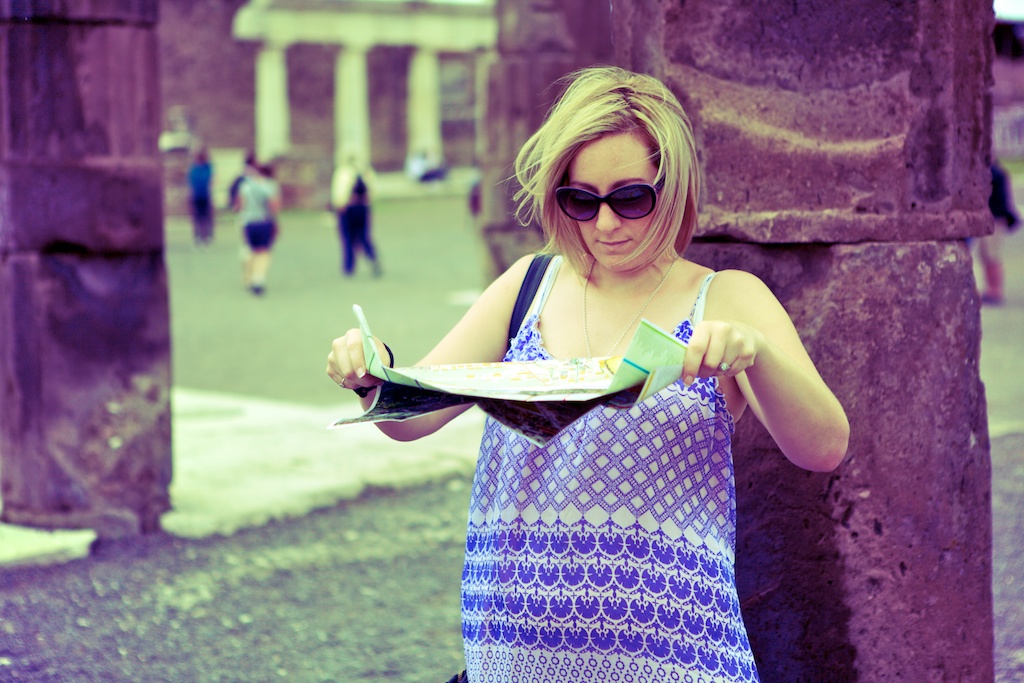 Do some geocaching
If you already know what geocaching is then I'm sure this would be on your list of things to do anyway. The only way to describe Geocaching is a global game of hide & seek with worthless objects. Geocache's are hidden in amazing places, places you would never otherwise visit, but always have something awesome and worthy there. The GPS co-ordinates are uploaded to the website Geocaching.com and with the help of their iPhone app you can easily hone in on the spot, before finding a small container (sometimes the size of the tip of your pink, other times in massive containers the size of a lunchbox). They sometimes contain small worthless objects, they always contain log books to write in.
It's not so much the things inside the geocache that make geocaching awesome. It's the fun of finding them as they're always so well hidden, and they are always put in places with amazing outlooks, interesting stories, or just something that makes you appreciate life and the moment you're in. We didn't do as much Geocaching as we'd like, but we did a few in Prague, which lead us to the discovery of this John Lennon memorial wall.
And the geocache itself was magnetic and stuck underneath the phone box right next to the wall.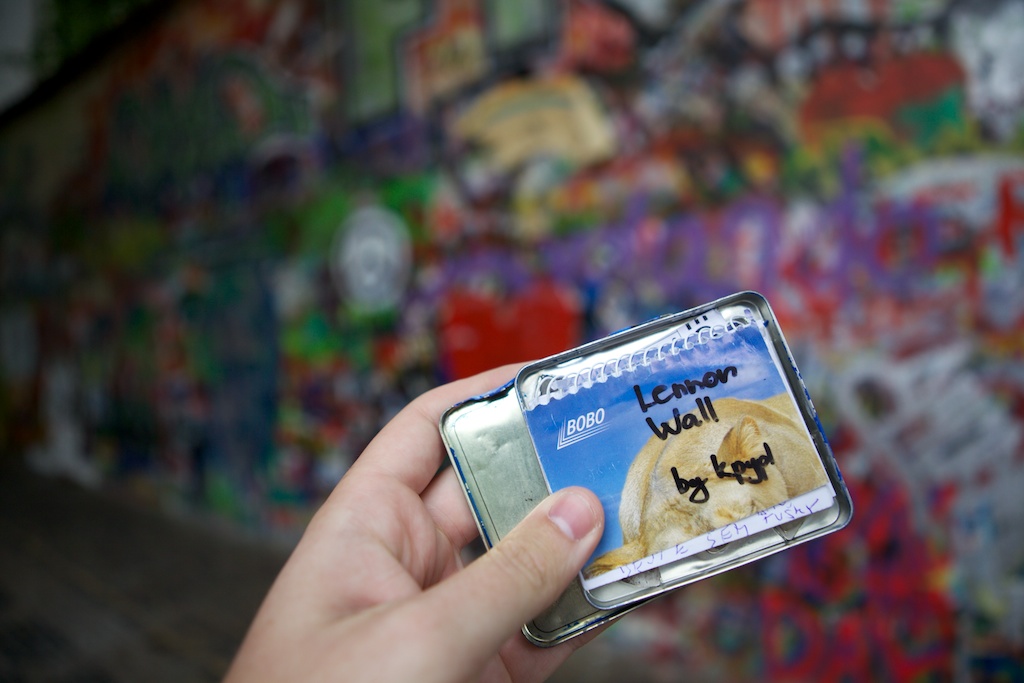 Ask locals where they eat and visit
We found this to be one of the best things! While you're on a tour, ask your guide where they eat, where they visit, and what they do for fun. We did this several times, and every time we ended up having so much fun! The tour guides are locals, often knowledgeable and pretty clued on, so they make perfect locals to ask for advice.
You do have to be weary of who you ask though, we asked a taxi driver for a place to eat. It ended up being very average, overly priced, and I'm sure he would have received some sort of tip for taking us there. This goes back to the point above, everyone is out to make a quick buck!
As well as asking for restaurants and things to do, asking what supermarkets they shop at is great too! We found this supermarket in Florence that was so cheap and so good! We splashed out and spent hardly any money to eat and drink like kings in our hotel room.
It really is a good way to experience local culture and food, while still being very cheap.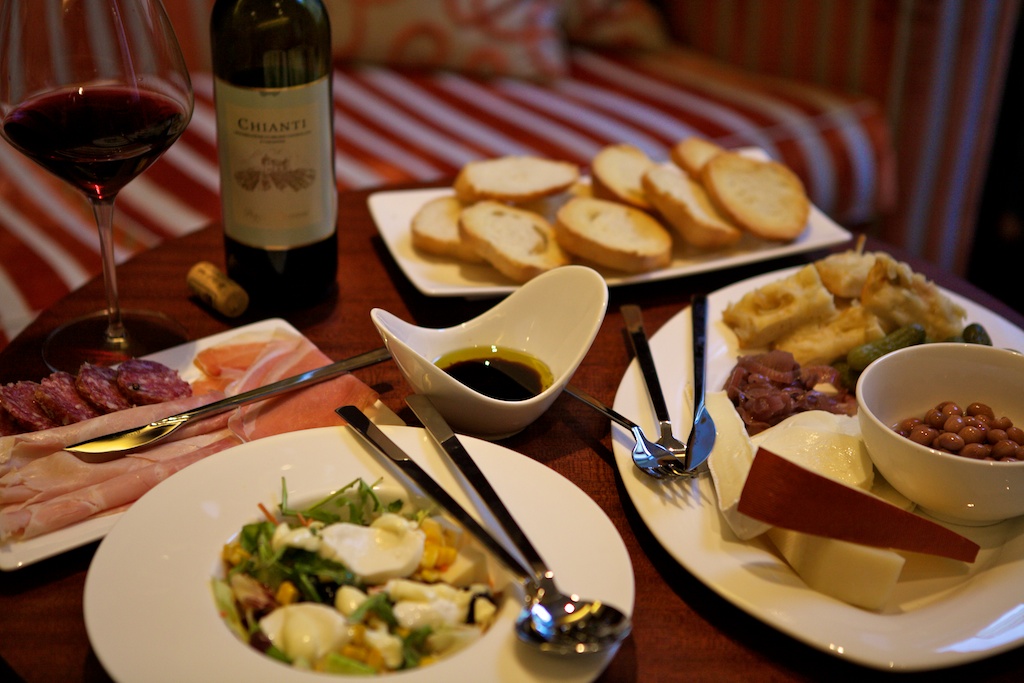 Blog and write about your travels
This was a great experience for me. I don't have the best memory in the world, so found writing my travel blog while we were in between each place (often while on trains, planes and busses) was the best way to capture the thoughts and emotions I was left with after each destination.
Sometimes it was hard to get onto the internet, so even just writing my thoughts down offline was great, and then when I got into the online world I uploaded it with all my photos to sit alongside the photos. (WordPress also has a great iPad app, perfect for blogging on the go and has an offline mode too)
It also provided great reading for friends & family back home that were following our travels. Especially when I proposed to Emma in Florence.
The only thing I would do differently next time to help with the blogger/capturing, is to purchase a GPS logger. This little piece of gadgetry tracks where you are, and attaches a timestamp to it. When you then download your photos to your computer, you import this GPS track, and the exact location each photo was taken at is automatically attached into the photo's metadata.
You can then look back at the photos on a trail of your trip, and find the exact place photos were taken.
There are new cameras out that also allow you to do this built-in, but at the moment Canon hasn't put out a full-frame professional quality DSLR (but I am eagerly awaiting this!). If you don't need a super fancy camera like me, The Canon 6D is probably your best option, it was just released by Canon and has built in GPS logging.
That's all for now! If you haven't already read my blogs while we travelled around Europe, please give them a read.
And please vote for my video & entry to win MyDestination's Biggest Baddest Bucket List competition. I can assure you this wont be the last blog you read of mine if I was blessed with the trip of a lifetime!