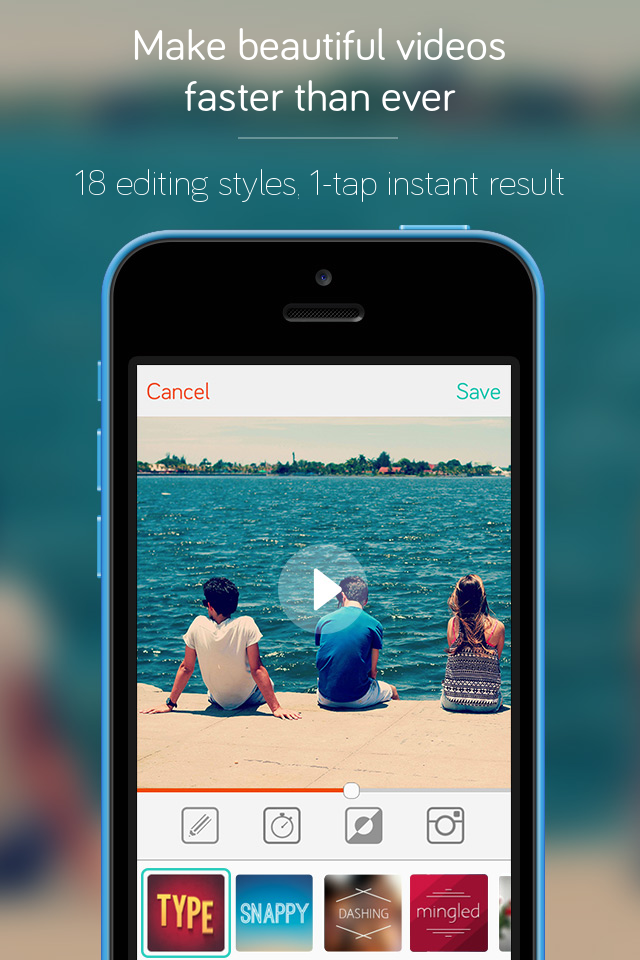 I've had a few emails lately asking what program I use to make my videos I post on my YouTube channel. For any commercial projects on there, I obviously use my Canon 5dmk3 + Final Cut Pro X. However, when it comes to my own personal videos, behind the scene videos, where I just want to tell a story, having a smartphone in your pocket makes life so much easier.
I spent a while trialling, buying, and testing a number of different video apps, including Apple's own iMovie. In the end Replay came out on top for a number of reason:
Replay is very easy to use
You can create a edited video after capturing video/photos with the standard camera app (or another camera app)
You just throw all your files in the app, and it does the magic for you.
Heaps of included themes
Music library of songs that can be used legally, and able to override with your own iPhone music library
Free to use the base themes
Only pay for extra themes, and removing their logo (NZD$1.19)
It means when it comes time to tell a story, or you don't even realise you're telling a story till after the fact, you can easily make a professional looking video in literally seconds.
I've used it for a couple of behind the scene videos lately, and the one above of me & my mega-preggo wife about to pop visiting Wellington's City & Growers Market.
Here's links to a few other videos I have made using Replay.
Trip to Hamilton for Huggity #FanPic
Firefly Cinemas visiting New Plymouth