Updating a blog. It's one of those things that is always sitting on my to-do list. But truth be told, it always gets pushed down the list by more pressing tasks, such as work for clients & more recently – spending time with my daughter!
So while I had good intentions to update this monthly, or even every few months, this hasn't been done for some time now!
So without further adieu here is the highlights from 2014!
Usually this would flow chronically, however the highlight would have to be in June this year when my wife & I welcomed our precious daughter Scarlett Maree into the world! I've kept a photo blog of updates from the day she was born, and update this every couple of days – check it out if you want to see more of her cuteness.
Being a father really is the most magical thing in the world! Every day I fall in love with her a little bit more.
So apart from taking on this new role what else have I been busy with? Last year I started a new business with my business partner Jonno – Firefly Cinemas. We're New Zealand's only drive-in cinema, and we run throughout summer with regular weekly movies in Wellington, and a number of one-off events throughout the North Island.
The Melbourne Cup visited Wellington, and they needed a photographer to capture it in iconic locations around our beautiful city.
Wellington was one of the six official destinations across New Zealand and 28 in Australia where people could see the $187,000, 18-carat gold cup.
These photos were then used in marketing collateral back in Australia, and extensively through their social media platforms.
Downer recently held a Xmas Breakfast for their entire team at locations throughout New Zealand.
I was invited along to capture the events of their Wellington Team (650+ people). I also suggested we get a team photo of everyone outside, and opt'd to make things a bit more interesting for myself.
Very happy with the result!
I'm usually travelling around a bit for work anyway, but the last two months have been particularly crazy! I've had 11 trips away in the last 2 months – for Calibre Consulting, an engineering firm that has recently rebranded and needed staff photos of their teams across the country, photos at their rebrand events, and recent projects they have been apart of.
I've also become the NZ Racing Board's official photographer for their events throughout the country. In fact I am writing this blog at 12:30am in the morning while on the ferry returning from a day trip to Christchurch. It coincided well with purchasing a new car down here, so I flew down this morning, shot up a storm at their Interislander Summer Festival, picked up the new car, and now ironically sitting on the Interislander heading home.
One of the race meetings included a trip to Invercargill, so while in that neck of the woods I popped up to Te Anau for a helicopter flight through NZ's largest national park – Fiordland National Park.

I had 22 weddings last season, which was a record for me! While no number of weddings could bore me, I did find the editing time each required particularly hard to keep on top of near the end of the season – so this season I've had to turn down some clients as I don't want to overcommit.
In November, I had my first weddings of the season – one at the great venue Sudbury Fields in Kapiti. We looked at this venue for our own wedding last year, and since then they've done amazing things with it! A must check out – if you're on the hunt for a wedding venue in Wellington.
In the same week I was in Auckland twice, I also had the ANZSOG Conference in Wellington throughout the week. The highlight was photographing John Key, for about the 20th time since he took office.
This event involved photos at a number of discussions and talks from MP's of New Zealand to a contingent of government staff from China. The photos were turned around while I was still at the event, as they produced photo books of their trip throughout New Zealand, that they received as gifts the day they left.
Being a Hutt Valley business, I've now joint the Hutt Valley Chamber of Commerce. So when they announced their annual business awards, it wasn't long till I got the call asking if I would take over as their official photographer.
It was a great event, held at Avalon Film Studios in the Hutt. Check out all the photos & the category winners here.
The Gilbert Islands Coastwatchers Memorial was unveiled in Wellington & they required a photographer to capture the formalities of this moving event. Seventeen New Zealand "coastwatchers" executed by the Japanese during World War II were remembered.
The memorial wall was unveiled on Tuesday by 94-year-old John Jones, the last surviving Gilbert Islands coastwatcher, in front of dignitaries invited from Kiribati (formerly the Gilbert Islands) and Japan.
In June, I captured a massive 360-degree panoramic photo at the Warriors game in Hamilton. Sadly I had to turn down three more for the All Black games as they were far too close to Scarlett's due date (one was the day before, another the day after!).
Uber launched in NZ this year, and recently moved from just being in Auckland to now including Wellington too. I captured their fancy launch event in Wellington for them.
I was Jim Beam's official photographer at Homegrown this year, capturing both the wealth of NZ artists, but also the brand affiliation between Homegrown and Jim Beam at the event.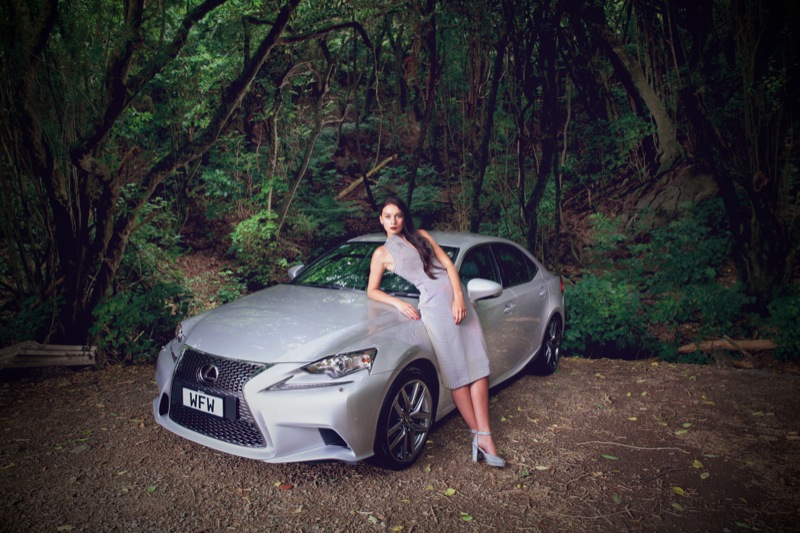 For the third year I was Wellington Fashion Weeks official photographer, and as well as capturing the whole event also got to photograph their naming sponsor Lexus in a photo they've used extensively to promote their affiliation to the event.
Here's a behind the scenes blog I wrote on this shoot.
Rudimental visited Wellington – and I couldn't turn down the opportunity to get them in front of my glass.
I've also done a squillion corporate headshots throughout the country too! Loving my new mobile setup, packs down into a carry on bag – which is great for jetsetting around.
If you do enjoy following my updates, I'd suggest following me on Instagram, Facebook or Twitter – I keep these updated very frequently.
Thanks for following my journey!