Great news for YouTubers! VidCon – the largest annual convention for YouTube content creators – is coming to Melbourne, Australia on 9-10th September 2017.
I am eager to see what YouTubers will be attending the conference, and I guess my ultimate goal is to get my own YouTube channel to a level worthy of a conference like this. My channel currently has total views of 1.5 million – so I can't wait to take it to the next level!
Let me know in the comments what YouTuber's you'd love to see make the conference? You can check out my top 10 YouTuber's here.
The other great news is VidCon is expanding to Europe too – VidCon Europe will debut April 8-9, 2017, at the RAI Amsterdam, Convention Centre.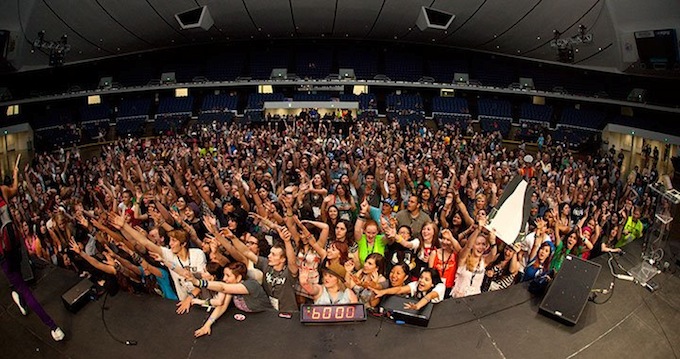 "The growth of online video, and the ability for creators like myself to have such enjoyable careers, is due to a passionate and engaged community that is truly global," said Hank Green, co-founder of VidCon, online video creator, and internet entrepreneur. "We are excited that we can bring the VidCon experience to Europe and Australia, where the fan and creator communities are so strong and truly thriving."
Similar to the flagship Anaheim event, VidCon Europe and VidCon Australia will feature keynotes, breakout panels, performances, a robust exhibit floor, and a signing hall where fans can meet their favourite online video creators. And just as the 2016 VidCon features a variety of both endemic and non-endemic sponsors and exhibitors – including YouTube, Kia Motors, Mars Inc., Facebook, Taco Bell, Samsung, Warner Bros, NBC and more – the VidCon team will create a number of opportunities for local and global brands to participate at each show, and to engage with the fans and creators in attendance.
Amsterdam was chosen for VidCon Europe due to its centralised location and easy access via plane, rail and car, relative to the large pockets of online video fans across Western Europe. The RAI Amsterdam Convention Centre also is an ideal location for an event that VidCon expects to grow year to year.